Department Environmental Social Sciences
Environmental and Health Psychology (EHPsy)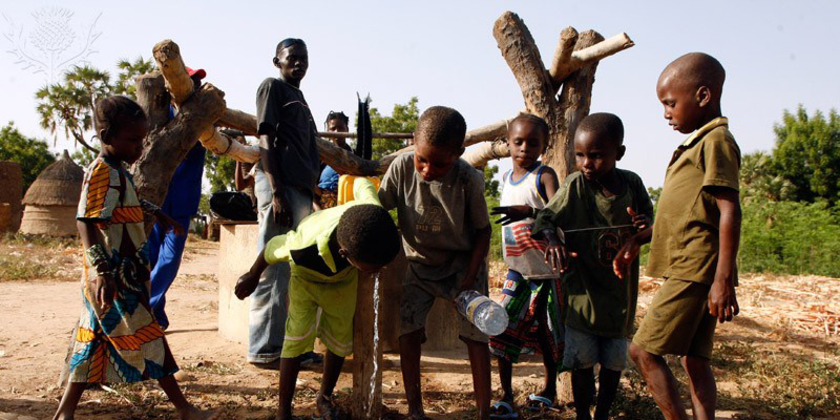 Research of this cluster targets at understanding how psychological interventions change opinions, behavioral determinants, and behaviors and how these individual changes affect phenomena on the population level. Based on this understanding, intervention techniques and campaigns can be developed that are more efficient, robust, and have a longer lasting effect.
Teaching Material
Webinar by Prof. Mosler, on Systematic Behaviour Change using the RANAS approach
Using the RANAS approach
General Information
Research topics and methods
Psychological topics
Effects and effectiveness of behavior change techniques: Psychological determinants of behavior; corresponding behavior change techniques; etc.
Situational effects on behavior: Prospective memory; habit development; social norms; etc.
Communication and 'thinking': Message production, persuasion, and risk communication; mental models and decision making of 'common people'; information selection and interpretation; etc.
Interaction processes in populations and media effects: Cooperation and collective actions; diffusion of innovations; behavior caused disease spreading; opinion dynamics; etc.
Water-research topic
Water consumption and drinking water
Use of household water-treatment systems in developing countries: SODIS; As- and F-mitigation techniques; etc.
Safe storage and handling of water in developing countries
Consumption of and opinions related to tap-water in developed countries: Consumption of tap vs. bottled water; micro-pollutants in tap-water; etc.
Consumption of and opinions related to consumption of virtual water in developed countries
Sanitation / hygiene and wastewater
Acquisition, use, and maintenance of latrines in developing countries
Promotion of hand-washing and other hygiene-related behaviors (e.g., protection against flies)
General hygiene personal norm
Behaviors and opinions related to waste-water: Use of urine-bags after X-ray treatment; opinions on waste-water policies; conscious use of chemicals at home; etc.
Aquatic ecosystems and ground water
Behaviors affecting aquatic ecosystems and ground water: Irrigation behavior and use of chemicals by farmers; relocation of boats infected with invasive dreissenids; fish-stocking behavior; etc.
Opinions related to aquatic ecosystems and ground water: Subjective value of certain aquatic systems (e.g., for recreation); opinions on policies regarding aquatic ecosystems and ground-water reserves; etc.
Methods
Data gathering
Household surveys (cross-sectional, longitudinal, and time-series)
Surveys with experimental manipulations and Internet-based experiments
Campaigns and field experiments
Behavior observation and recording of conversations
Statistical analyses
Multivariate statistical modeling (e.g., regression analyses, also non-linear)
Mediator-moderator analyses (covariance-based and case-based)
Multi-level analyses
Psychological behavior change campaigns
Activities and Topics
The group dealing with behavior change campaigns compiles and applies psychological models and methods to planning and evaluating behavior change campaigns mainly in the water, sanitation, and hygiene sector and also mainly in developing countries. There are three main activities:
Planning, implementing, and evaluating campaigns:

This activity comprises a) conducting qualitative formative research, b) a representative baseline survey on the target behavior and its psychological determinants, c) developing, designing, and pretesting of behavior change strategies, d) implementation at scale of behavior change strategies, and e) evaluation and monitoring of the effects of behavior change strategies on the behavior and it's determinants.
Empirical investigation on effects of behavior change techniques:

In this activity tests are conducted to secure the intended effect of behavior change techniques on psychological determinants. The result will be a systematic about which behavior change techniques can be used to change which behavioral determinant. This activity will entail more sophisticated, more parsimonious behavior change strategies with more enduring effects on behavior.
Selecting and combining components of psychological models:

Well proven behavioral models from environmental, health, and social psychology are compiled to show practitioners which behavioral determinants have to be taken into account to explain behavior. Currently the group uses the RANAS Model (R(isk), A(ttitudes), N(orms), A(bilities), and S(elf-Regulation) of Mosler (2012, A systematic approach to behavior change interventions for the water and sanitation sector in developing countries: a conceptual model, a review, and a guideline. International Journal of Environmental Health Research, 1-19.)
Methods
Data gathering with representative observations and surveys:

Surveys in form of face-to-face interviews with formalized questionnaires are conducted. The sample size depends on the size of the targeted population and the sample is drawn randomly. Intensive interviewer training is needed to capacitate the interviewers to inquire psychological factors.
Field experiments:

To measure the effects and effectiveness of behavior change techniques, different techniques are applied to groups and a control group is left unaffected. This is conducted in a naturalistic setting where people act in their normal daily life, by this we assure a maximum of validity of these experiments. To measure changes in behavior as well as in behavioral factors a panel survey is conducted, meaning that the same persons are interviewed in a baseline, mid-term, and in a final survey. To measure sustainable change an additional post-interventional survey should be conducted 6 or 12 months after the intervention.
Doer – Non-Doer data analysis:

To determine which behavioral factors are most influential on the behavior one has to compare the non-performers and performers of the behavior. Therefore we simply calculate the mean for each behavioral factor for both groups (non-performers and performers). The biggest difference in the means between the two groups indicates which behavioral factors are most important for the performance of the behavior. Note that for this step, it is important that all variables are on the same scale (e.g. reaching from 0 to 4). For a more reliable statistical calculation regression analysis should be computed, which is more valid but requires some skills in statistics (for a short description see Mosler, 2012).
Teaching
Date: March 15 & 16, 2016
Objectives:
The course will enable participants to plan, design, and evaluate evidence-based behaviour change campaigns. The participants will learn how to conduct a quantitative survey of behavioural determinants, how to identify the required behaviour change techniques and how to prove the effects and effectiveness of these techniques.
For Whom:
The course targets professionals interested in behaviour change, especially in water, sanitation and hygiene.
Course subjects:
Learning contextual, social, cultural, and psychological
behavioural determinants
Compiling a quantitative questionnaire
Preparing a survey and analysing data
Selecting and designing behaviour change techniques
Setting-up a field test
Monitoring change in behavioural determinants and behavior
Verhaltensänderung in der Entwicklungszusammenarbeit
In der Veranstaltung werden verschiedene Anleitungen und Artikel zu Verhaltensänderung von internationalen Entwicklungsorganisationen aufgearbeitet und auf ihre psychologische Begründung hin analysiert. Ziel ist es, zu ermitteln, inwiefern psychologisch begründete Vorgehensweisen bessere Effekte erzielen können.
Lernziele:
Kennen lernen verschiedener Anleitungen zu Verhaltensänderung
Kennen lernen der theoretischen und empirischen Grundlagen von Interventionsformen zur Veränderung von Alltagshandeln in Entwicklungsländern
Kennen lernen von Projekten und Programmen zu Verhaltensänderung
Aufstellen einer Anleitung zu einer spezifischen Verhaltensänderung

Unterrichtsmaterialien:
Mosler, H.J., (2012). A systematic approach to behavior change interventions for the water and sanitation sector in developing countries: a conceptual model, a review, and a guideline. International Journal of Environmental Health Research, 22 (5), 431-449.

http://www.vorlesungen.uzh.ch/HS15/suche/e-50746003.details.html
Implementieren von Kampagnen zur Verhaltensänderung in der Entwicklungszusammenarbeit
In der Veranstaltung werden verschiedene grossangelegte Kampagnen zu Verhaltensänderung in Entwicklungsländern aufgearbeitet und ihre psychologische Wirksamkeit analysiert. Ziel ist es, auf der Basis von psychologischen Konzepten, Verbesserungen dieser Kampagnen auszuarbeiten.
Lernziele:
Kennen lernen verschiedener Kampagnen zur Verhaltensänderung
Kennen lernen von Implementations-Modellen von Kampagnen
Aufarbeiten von Studien zur Wirksamkeit von Kampagnen
Unterrichtsmaterialien:
Mosler, H.J., (2012). A systematic approach to behavior change interventions for the water and sanitation sector in developing countries: a conceptual model, a review, and a guideline. International Journal of Environmental Health Research, 22 (5), 431-449.

http://www.vorlesungen.uzh.ch/FS15/suche/sm-50714926.modveranst.html
Current Projects
Completed Projects
Group members
Publications