Department Sanitation, Water and Solid Waste for Development
Excreta and Wastewater Management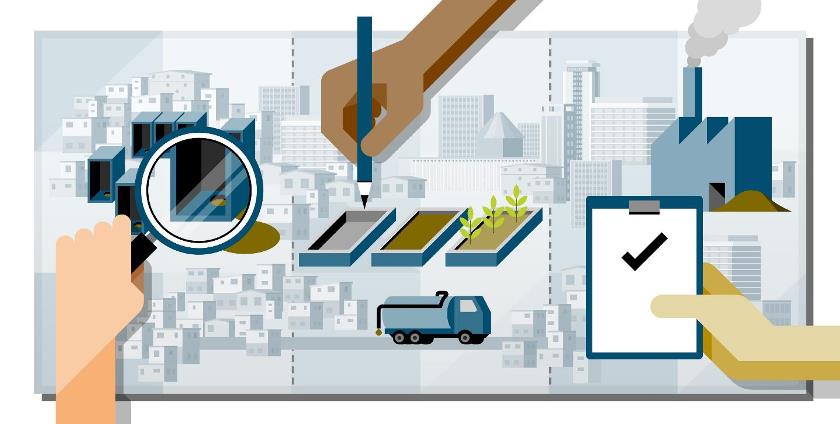 2.7 billion people worldwide currently rely on onsite sanitation technologies. The development of innovative solutions for collection, transport, treatment, and resource recovery of the resulting faecal sludge (FS) is essential to fulfill the sanitation needs of urban areas in low- and middle-income countries.
Faecal Sludge Management (FSM) is a relatively new and rapidly growing field. In addition to innovation, there is a great need for practical and reliable approaches that allow engineers to select and design treatment technologies. Sandec's research addresses these gaps in sound engineering design approaches for FSM. Our publications are all available here.
Research projects
FaME - Faecal Management Enterprises - Develop resource recovery oriented faecal sludge management solutions through value chain optimization in Sub-Saharan Africa.
PURR - Partnership for Urban Resource Recovery – Comprehensive Management of Biosolids from Wastewater and Faecal Sludge Treatment - A new research project to evaluate options for the co-treatment and resource recovery of biosolids from wastewater and faecal sludge treatment in five cities in Vietnam.
Collaborative partnership in faecal sludge management in Burkina-Faso - Develop a faecal sludge management scheme, and strengthen staff capacity for the operation and maintenance of the wastewater and faecal sludge infrastructure in Burkina Faso.