Department Environmental Chemistry
NAWA SPEZ II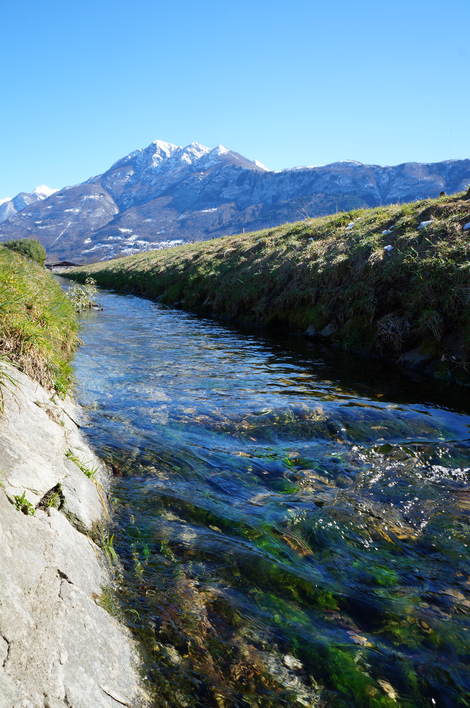 The pollution of our water bodies with organic trace substances presents a challenge for water protection. This pollution partially stems from diffuse sources such as agriculture. The Federal Office for the Environment (FOEN) and the cantons have established a monitoring program called National Surface Water Quality Monitoring Network (NAWA) to evaluate the status and trend of water quality in Swiss surface water bodies. In the context of this monitoring program the project NAWA SPEZ II focuses on pesticide pollution in small streams situated in areas with extensive agricultural use. Five sampling sites with intensive land use in five different cantons were selected (canton, stream: agricultural use):
Thurgau, Eschelisbach: Orchards
Basel Land, Weiherbach: Vegetable gardening and arable farming
Bern, channel in the Brüttelermoos: Vegetable gardening and arable farming
Valais, Torrent Tsatonire: Vineyards
Ticino, Canale Bonfica: Vegetable gardening (incl. greenhouses) and arable farming
At this sites samples were taken frequently (12 hour mixed-samples) from March until August 2015 and will be analyzed with a screening method which includes most of the pesticides currently permitted in Switzerland. In total more than 220 substances are measured including 120 herbicides, 55 fungicides and 41 insecticides. With this strategy a comprehensive understanding of the amount and extent of pollution can be obtained.