Jonas Sukys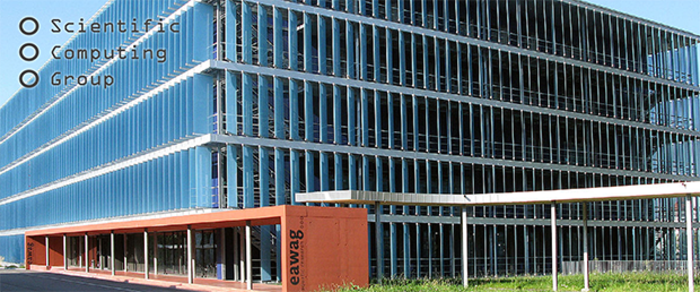 Dr. Jonas Sukys
Head of the Scientific Computing group
Department Systems Analysis, Integrated Assessment and Modelling
About Me
Head of the Scientific Computing group at the SIAM Department, Eawag.
Advances in computing are as empowering to our brains as the invention of a bicycle was to our legs. 
Research interests
[all publications: Google Scholar]
Massively parallel high performance computing (HPC), scalable parallelization, emerging computing platforms
Uncertainty Quantification and Propagation (UQ+P) for deterministic and stochastic models
Multi-level Monte Carlo (MLMC) methods for optimal hierarchical variance reduction in UQ+P
Hyperbolic nonlinear partial differential equations (PDEs): shallow water, multi-phase cavitation dynamics
Open positions
Currently there are no open positions available. Please contact me well in advance if you are interested in starting a new project in my group, and I will be glad to discuss a potential research proposal submission.
Projects
Address
E-Mail:
jonas.sukys@cluttereawag.ch
Phone:
+41 58 765 5310
Fax:
+41 58 765 5802
Address:
Eawag
Überlandstrasse 133
8600 Dübendorf

Office:
FC D10
Research Group