Department Sanitation, Water and Solid Waste for Development
Digital Learning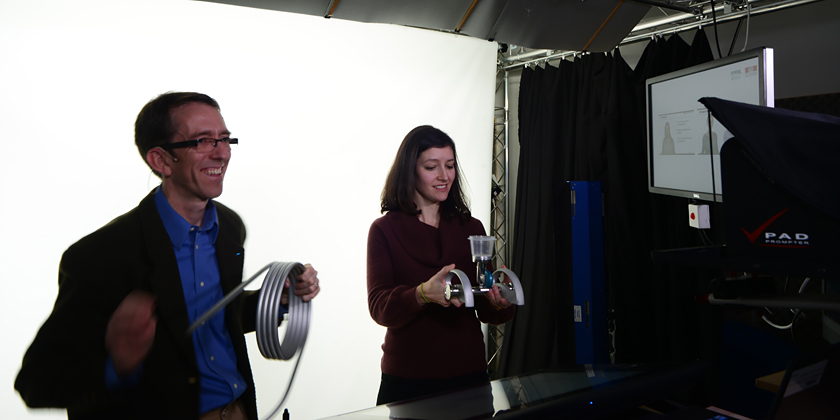 Sandec's digital learning programme comprises online courses designed for students and practitioners globally as well as blended learning initiatives offered for learners at educational partner institutes.
The MOOC series "Sanitation, Water and Solid Waste for Development" is an open-access eLearning programme of Eawag and EPFL. It consists of four courses (Municipal Solid Waste Management in Developing Countries, Planning and Design of Sanitation Systems and Technologies, Introduction to Household Water Treatment and Safe Storage, Introduction to Faecal Sludge Management), which have reached a global audience of more than 100'000 learners. All courses are available for free and are running constantly on the learning platform Coursera.
With the MOOC-series as a basis, we have developed a full-fledged blended learning programme entitled Programme of Open Studies "Sanitation, Water and Solid Waste for Development". It covers the topics water treatment, sanitation planning, faecal sludge management and solid waste management. It is offered jointly by Eawag and partner universities.
In collaboration with our educational partners, we develop tailor-made training packages. This option is mostly demand driven. If you are a lecturer/trainer/programme manager interested in embedding our materials into your lecture or training programme, please contact us via email.
In the spotlight-section, you can learn more about current WASH topics related to our research. We put a spotlight on selected topics by offering a mix of digital learning materials (videos, readings, links to related research projects, etc.). Our first spotlight topic is entitled "Towards Citywide Inclusive Sanitation".