Department Sanitation, Water and Solid Waste for Development
Management of Excreta, Wastewater and Sludge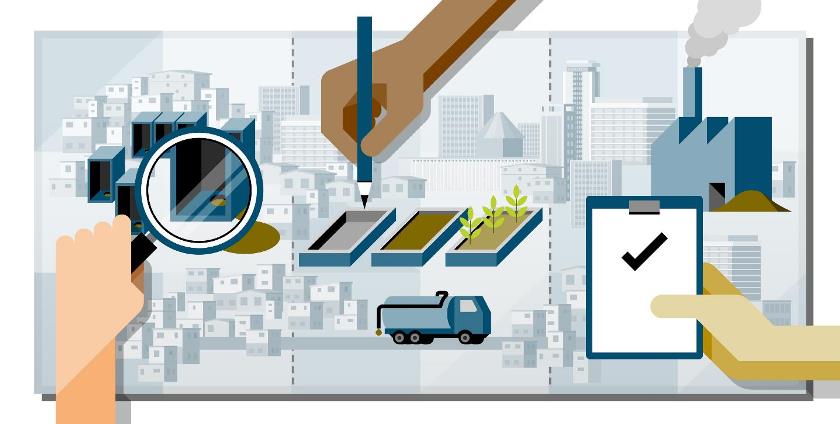 2.7 billion people worldwide currently rely on onsite sanitation technologies. The development of innovative solutions for collection, transport, treatment, and resource recovery of the resulting faecal sludge (FS) is essential to fulfill the sanitation needs of urban areas in low- and middle-income countries.
Faecal Sludge Management (FSM) is a relatively new and rapidly growing field. In addition to innovation, there is a great need for practical and reliable approaches that allow engineers to select and design treatment technologies. Sandec's research addresses these gaps in sound engineering design approaches for FSM. Our publications are all available <<here>>.
In 2017, we have produced the online course "Introduction to FSM". The course is part of the series "Sanitation, Water and Solid Waste for Development" and available for free on the internet platform Coursera. Please find further information directly on the << course page >> and materials used in the course << here>>.
Projects: