Public Guided Tours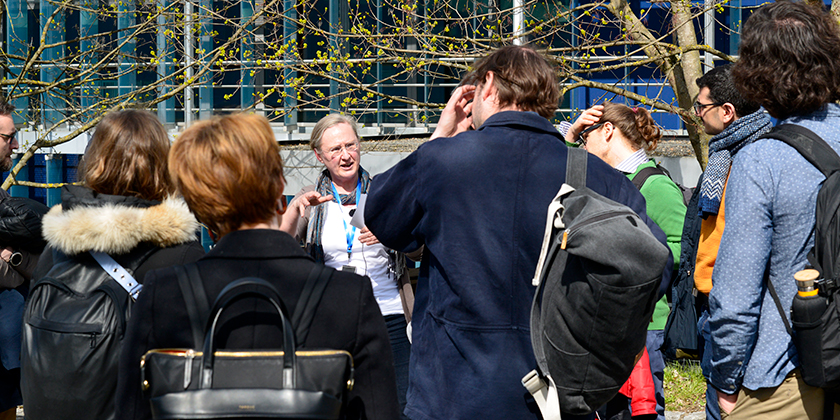 Looking behind the scenes of a water research institute. The Swiss Institute of Aquatic Science and Technology Eawag and its research fields are presented during our guided tours in Dübendorf and Kastanienbaum.
At Eawag in Dübendorf, the participant will gain a deeper insight into the functioning of Forum Chriesbach, an innovative building of global interest, which distinguishes itself by its pioneering approach to water. The latest research findings of Eawag are transferred here into practice.
During a tour at Eawag Kastanienbaum research projects are presented in the fields of Surface Waters and Fish Ecology & Evolution.
The guided tours in Dübendorf and Kastanienbaum are free of charge.
For visit requests and further information, please contact forumchriesbach@cluttereawag.ch.
Next Guided Tour Eawag Kastanienbaum
Date:

Tuesday, 12 September 2023, 17:30 - 19:00 followed by an apéro
(Registration until Thursday, 7 September 2023)

Meeting point:
Seminar room, Eawag Kastanienbaum, Getting there by public transport if possible
Information/Registration:
ceeb@cluttereawag.ch ,+41 (0)58 765 21 11
Cover picture: Peter Penicka, Eawag