EcoImpact
EcoImpact – unraveling the ecological impact of micropollutants in streams
EcoImpact is an Eawag-wide interdisciplinary research effort. It aims at understanding how micropollutants (MP) discharged from wastewater treatment plants (WWTPs) affect stream ecosystems. The project is motivated by on-going upgrading of the Swiss WWTPs with advanced treatment steps for MP removal.
EcoImpact 1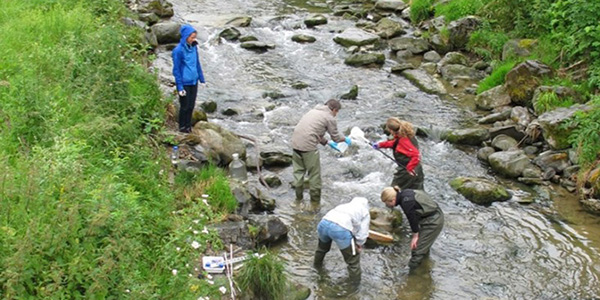 EcoImpact 1 was conducted from 2013 to 2016. It focused on in-stream observations upstream and downstream of at 24 WWTPs across the Swiss Plateau and the Jura. Additionally, flume experiments were developed to tease apart the influence of different wastewater constituents (MPs, nutrients).
EcoImpact 2.0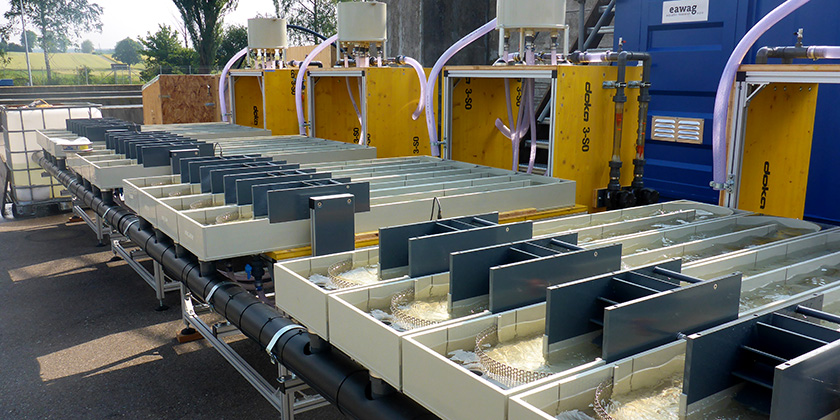 EcoImpact 2.0 starts in spring 2019. It builds on results of the previous stage and puts its main emphasis on flume experiments. It studied how the stream biofilms –communities consisting of algae, bacteria and fungi with important ecological functions – respond to MPs.