Département Sciences sociales de l'environnement
Policy Analysis and Environmental Governance (PEGO)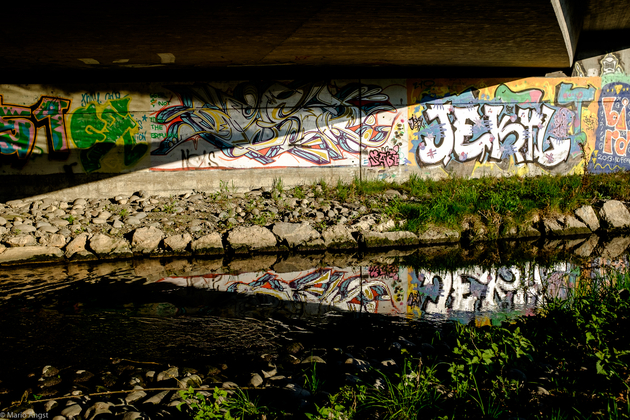 Die Forschung im Cluster Policy Analysis and Environmental Governance (PEGO) ist inspiriert durch aktuelle Umwelt- und Gesellschaftsprobleme und umfasst Themen wie die Integration von verschiedenen Aspekten von Wassermanagement; die Gründe und Auswirkungen des Klimawandels; sowie die Umsetzung der Energiewende.
Basierend auf Politik-Prozess Theorien, institutionellen Ansätzen und Multi-Level Governance Konzepten, fokussieren wir uns hauptsächlich auf das Design von innovativen und wirkungsvollen Politiken, die Wahl von Politikinstrumenten und –massnahmen, sowie die Integration von Akteuren aus verschiedenen Entscheidungsebenen, Politiksektoren, und geographischen Einheiten.
Unser methodischer Fokus liegt auf Ansätzen zur Analyse und Modellierung sozialer Netzwerke. Daneben verbinden wir diese Ansätze mit anderen qualitativen und quantitativen Methoden wie der Diskursanalyse, der Qualitativ-Komparativen Analyse (QCA), oder der Multikriterienanalyse.
PEGO ist institutionell an den Lehrstuhl für Policy Analyse mit Schwerpunkt Umwelt an der Universität Bern gebunden.
News
Neues Lehrbuch zur Umweltpolitik in der Schweiz von Karin Ingold et al.
Karin Ingold et al. (2016) haben das Lehrbuch "Umweltpolitik der Schweiz – ein Lehrbuch" herausgegeben. Dieses Lehrbuch bietet einerseits eine Einführung in die Policy-Analyse und andererseits werden Wesensmerkmale der Prozesse, Inhalte und institutionellen Rahmenbedingungen der Schweizer Umweltpolitik dargestellt. Dazu fokussiert es stark auf die inhaltlichen Aspekte der Politik bzw. was unter dem Begriff Policy verstanden wird. Als Illustration der Umweltpolitik werden Beispiele aus verschiedenen umweltrelevanten Politikfeldern wie der Gewässerschutzpolitik oder der Klimapolitik herangezogen.
PEGO mit Spezialausgabe in Environmental Policy and Governance
PEGO hat eine Spezialausgabe mit sechs Beiträgen und Fallstudien zu grenzüberschreitendem und integriertem Wassermanagement im Environmental Policy und Governance Journal mit herausgegeben. Die Spezialausgabe fand ihren Anfang in einem Austausch mit internationalen Forschern an der EPCR Konferenz in in Bordeaux im Jahr 2013. Aus den daraus resultierenden Erkenntnissen entstand eine Spezialausgabe welche Fallstudien sowohl aus Ländern des globalen Süden wie Nordens umfasst. Die Spezialausgabe widmet sich vornehmlich den Themen collaborative Governance, Policy Integration und grenzüberschreitendem Wassermanagement. Sie ist erhältlich unter: onlinelibrary.wiley.com/doi/10.1002/eet.v26.4/issuetoc
Forschung
Team
Masterarbeit (Themen)
PEGO sucht Studierende, die ihre Master- oder Bachelor-Arbeit in einem der folgenden Themenbereiche absolvieren möchten:
Umsetzung Sustainable Development Goal 6 (Wasser) in der Schweiz: Nachhaltigkeitsziele, so genannte Sustainable Development Goals (SDG) wurden von der UNO im Jahr 2015 verabschiedet. Elf der siebzehn Ziele betreffen die Umwelt. Ein Ziel (SDG 6) fokussiert auf den nachhaltigen Umgang mit Wasser. SDG 6 Wasser ist somit ein facettenreiches und breites Thema und wird in der Schweiz von verschiedenen Ämtern (BAFU, BLV, DEZA) national umgesetzt. Zudem sind auch weitere Organisationen, wie NGOs, die Wissenschaft oder private Akteure in dessen Umsetzung involviert. Die ausgeschriebene Masterarbeit soll einerseits diese breite Landschaft von öffentlichen und privaten Akteuren aufzeigen, wenn es um die nationale Umsetzung des SDG 6 geht. Des Weiteren soll evaluiert werden, wie sich Mechanismen des Evidenz-basierten Entscheidens dabei etablieren: ist es die Wissenschaft, welche mehr zu sagen haben möchte, wenn es um die politische Umsetzung von Wasser-relevanten Themen geht und sich so in die Politik einbringt? Oder sind es Politiker und Behörden welche technisches Wissen bei akademischen Institutionen abholen? Mit der Beantwortung dieser Fragen soll klargestellt werden, wie sich die SDG 6 in der Schweiz umsetzen liessen und wie wissenschaftliches Wissen in die Politik einfliesst.

Politikprozesse im Bereich Nachhaltige Energie in Dänemark und Deutschland: Die Masterarbeit soll die Entwicklung von Politikmassnahmen und Regulierungen im Bereich der nachhaltigen Energie in Dänemark (Wind) und/oder Deutschland (Photovoltaik) und die damit verbundenen Politikprozesse untersuchen. Die Studie sollte eine längerfristige Perspektive einnehmen und wird daher mindestens zwei Jahrzehnte und mehrere, aufeinanderfolgende Politikprozesse behandeln, die Arbeit wird auf vorhandener Literatur und der Analyse von Dokumenten (sowie möglichen Experteninterviews) basieren.
Formelle und informelle Netzwerke in der Regulierung der Abwasser-Infrastruktur in Indien: Das Ziel des grösseren Eawag Projekts ist es, die Abwasserpolitik und –Institutionen in indischen Staaten zu evaluieren. Die/der StudentenIn wird eine Stakeholder- und Netzwerkanalyse der Regulierung von Abwasserstandorten in zwei indischen Staaten durchzuführen. Dies beinhaltet die Identifizierung der wichtigen Akteure in der Regulierung kleinerer Abwassersysteme, die Visualisierung und Analyse deren Netzwerke, und den Vergleich zwischen der formellen und informellen Verantwortlichkeitsstrukturen. Der/die angehende MasterstudentIn wird rund zwei Monate im Feld verbringen und muss der Eawag einen Projektbericht abgeben.
Die Anwendung von Pestiziden in tropischen Ländern: Diese Masterarbeit ist in ein grosses und interdisziplinäres Forschungsprojekt zu Pestizidanwendung und –Regulierung in Costa Rica und Uganda integriert. Nach dem institutionellen Ressourcen Regime soll der/die MA Studierende Lücken in der Reglementierung sowie dem institutionellen Arrangement identifizieren, welche die Pestizidanwendung umgeben und adressieren. Eines der beiden Länder darf gewählt werden. Diese Arbeit beinhaltet auch Feldarbeit in einem der beiden Länder. Reise- und Unterkunftskosten sind vom Projekt übernommen.
Praktischer Umweltschutz auf Gemeindeebene: In Zusammenarbeit mit der Organisation PUSCH schreibt der Lehrstuhl PEGO der Universität Bern eine Masterarbeit zu Netzwerken von Akteuren auf Gemeindeebene aus. Auf lokaler Ebene existieren viele Organisationen, welche für Projekte der Biodiversität, der Energieversorgung, oder des Entsorgungswesens mit einer oder mehreren Gemeinden zusammenarbeiten. In diesem Zusammenhang stellt sich die Frage: wer nimmt an solchen Projekten teil? Wer ist gut integriert und wer wird aussen vor gelassen?