Abteilung Oberflächengewässer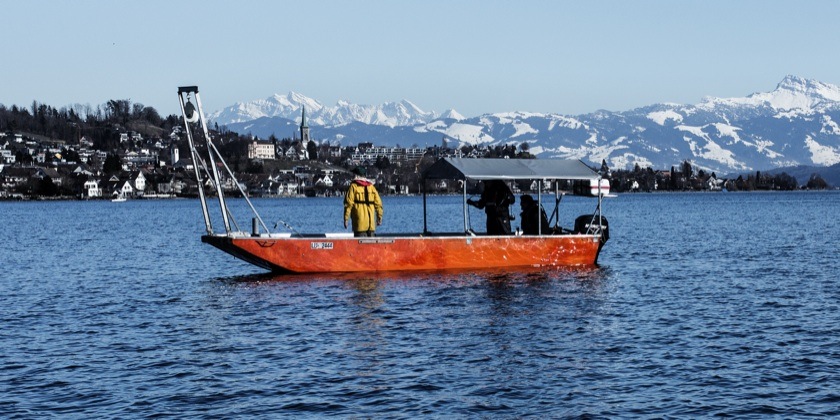 Oberflächengewässer -
Forschung & Management (Surf)
Wir untersuchen sowohl einzelne Prozesse in aquatischen Systemen als auch ganze Systeme natürlicher Gewässer.
Neben der Grundlagenforschung und der interdisziplinären Systemanalyse stehen anwendungsnahe Projekte besonders im Fokus.
Neuste Publikationen
Woszczyk,M.; Kotarba,M.J.; Whiticar,M.; Schubert,C. (2016)
Processes affecting molecular and stable isotope compositions of sediment gas in estuarine waters along the southern Baltic coast (Poland),
Biogeochemistry
,
26 pp.
,
doi:

10.1007/s10533-016-0275-8
,
Institutional Repository
Oswald,K.; Jegge,C.; Tischer,J.; Berg,J.; Brand,A.; Miracle,M.R.; Soria,X.; Vicente,E.; Lehmann,M.F.; Zopfi,J.; Schubert,C.J. (2016)
Methanotrophy under versatile conditions in the water column of the ferruginous meromictic lake La Cruz (Spain),
Frontiers in Microbiology
, 7,
article 1762 (16 pp.)
,
doi:

10.3389/fmicb.2016.01762
,
Institutional Repository
Zur Bibliothek
Forschungsprojekte