Kristin Schirmer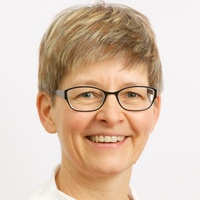 Prof. Dr. Kristin Schirmer
Head of department
Department Environmental Toxicology
About Me
Head of Department of Environmental Toxicology

Cell Biologist/Toxicologist

Adjunct Assistant Professor
EPF Lausanne, School of Architecture, Civil and Environmental Engineering (ENAC)

Lecturer (venia legendi)
Department of Environmental Sciences, ETH Zürich, SwitzerlandResearch Interests

Research Interests
My expertise is in animal cell biology and environmental toxicology. Both of these research areas have experienced dramatic and exciting developments throughout the past decades. Especially the advances in technologies to identify and characterize large numbers of genes as well as proteins have laid the foundation for revolutionary new insights into the functioning of cells. In environmental toxicology, focus has shifted from exploring the effects of acute exposures to high concentrations of toxic substances to the effects of very low, chronic exposures, which change gene expression and protein function. Thus, I believe that linking cell biology and environmental toxicology is a powerful combination for deriving information regarding routes and risks of exposure of animals and humans to toxic substances and for developing strategies to protect the ecosystem and sustain natural resources.

My specific research interest is in elucidating how (potential) environmental contaminants, such as industrial chemicals, personal care products and engineered nanoparticles, interact with vertebrate cells. I focus on the compartment water, applying piscine and mammalian cell models. My philosophy for working on the cellular and molecular level evolves from the role of cells as initial targets of any interaction with environmental contaminants. Thus, knowledge about changes to cellular function is important for understanding and predicting the effects on a higher level of biological organization. I am working toward linking changes on the molecular level and whole organism effects and the advancement of in vitro approaches to enable resource-efficient environmental monitoring and a reduction in the use of animals in toxicology.

Teaching Philosophy
One of my general aims in teaching is to raise the students' appreciation for the natural environment and their personal role in it. I like to get students excited about the many unanswered questions in nature. At the same time I want them to observe how achievements and new discoveries are being made and how important it is to have an open, but critical, and inquiring mind. I am aware that not all undergraduate students will actually become professional environmental scientists. However, all of them will be exposed to the rapid and often controversial developments in this area and I wish to provide the basics that enable students to make objective judgments. Inasmuch as most research questions today can only be answered in the context of a number of disciplines, I pursue an interdisciplinary approach not only to research but also to teaching.

Selected special recognitions that I have received
2007 SETAC Environmental Education Award
http://www.setac.org/htdocs/what_awarde_education.html
2007 Felix-Wankel Animal Welfare Research Award
http://idw.tu-clausthal.de/pages/de/news204025
2007 Technology Transfer Award for Ceramic Toximeter passives sampler (Helmholtz Centre for Environmental Research - UFZ)
1998 W.B. Pearson Medal for recognition of creative research in a Doctoral thesis
1997 Best Student Platform Presentation Award, 24th Aquatic Toxicity Workshop
1994-1996 University of Waterloo and Ontario International Graduate Student Scholarship

Before coming to Eawag, I have trained students from about 11 different nations und lectured courses or supervised labs in...
Cell Biology, Environmental Biochemistry, Immunology, Animal and Plant Cell Biotechnology, Environmental Microbiology and Microorganisms in Food.

I am now teaching courses in...
"Ecotoxicology" (Bachelor level, EPFL), "Fate, Bioavailability and Effects of Contaminants" (M.Sc./Ph.D. level, ETHZ) and "Molecular Ecotoxicology" (M.Sc. laboratory training course, ETHZ). Moreover, I am very interested in teaching specific knowledge and skills, e.g. scientific integrity.


In my lab, we are currently tackling the following research questions...
What are the molecular and cellular mechanisms of toxicity of chemicals and particles to fish cells and fish early life stages?
Can we derive in vitro alternatives to experimental animals, particularly fish, for chemical risk assessment?
How can we improve water quality assessment and control by small scale bioassays and chip devices?


And here is my favorite motto: It's not whether you get knocked down. It's whether you get up again! (Vince Lombardi)

Curriculum Vitae
| | |
| --- | --- |
| {{ entry.date || 'empty' }} | |