Ecotox Centre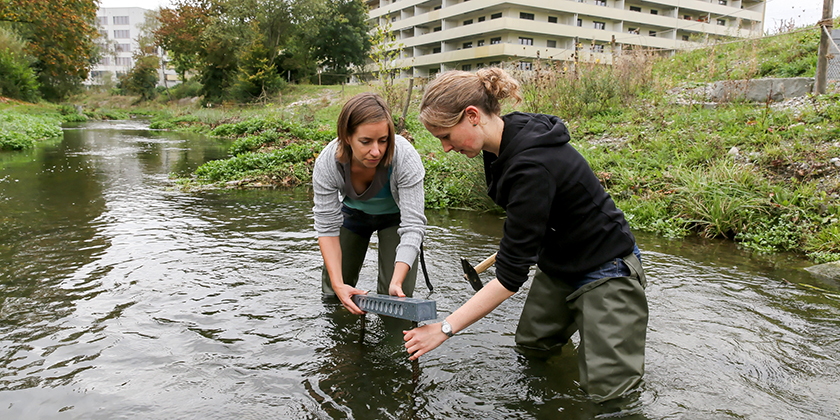 The Ecotox Centre is the centre for applied ecotoxicology in Switzerland. Its goals are to detect and assess the environmental effects of chemicals and to develop strategies for minimizing their risk. With its focus on knowledge management/knowledge and technology transfer the Centre represents an important bridge between research and practice.
The Ecotox Centre shares and transfers expert knowledge and teaches professional skills. It is engaged in practice-oriented education and professional development and provides information to the public.
The Ecotox Centre, with its focus on aquatic ecotoxicology and risk assessment, has its main premises at Eawag in Dübendorf, with a second group, focusing on soil and sediment ecotoxicology, at the EPFL in Lausanne.
Cover picture: Alain Herzog