"Good science has to be open, diverse and inclusive"
February 10, 2023 | Melina Laura Spycher, Andri Bryner
This day reminds us how important it is to inspire female generations to get involved in science and to introduce them to female role models in science. Women are still underrepresented in many parts of science. The reasons are many, such as issues of compatibility or the still internalised image of the male scientist.
At Eawag 301 people work in science, 142 of whom are women. Researcher Anna Mahulu from the Department of Fish Ecology and Evolution makes a special point: she organises an event for 600 female secondary school girls in Dar es Salaam (Tanzania). 15 female researchers give lectures and tell their success stories. State TV also reports on the dedicated project in a longer interview with Anna Mahulu.
To celebrate the day, we let women who do research at Eawag have their say. Let's be inspired by all women in science!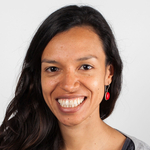 Catalina Chaparro
«The 'natural role' of women that is always mentioned is not real in my view.»
Interview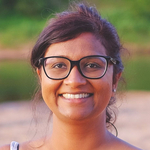 Pooja Singh
«My advice to all girls: Follow your interests without shyness and don't be pigeonholed by society's expectations.»
Interview
Emma Chollet
«To do good science, the diversity of all people from all over the world must be represented.»
Interview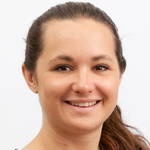 Ewa Merz
«I'm proud of great relationships at work, a good work-life balance and my recently accepted publication in Nature Climate Change.»
Interview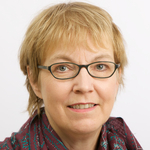 Tove Larsen
«It is absolutely necessary to have a women's perspective in order to master the major global challenges.»
Interview