Water Hub Phase II
Starting Phase II – Linking research, industry and practice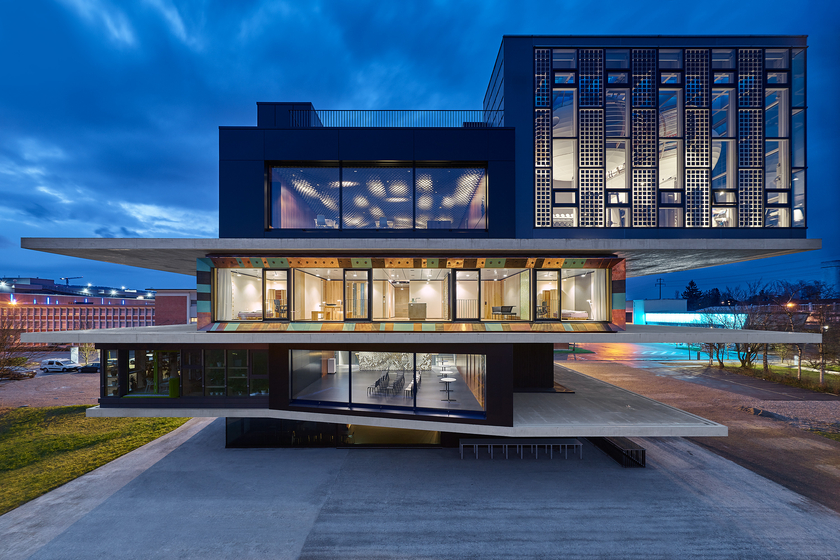 The Water Hub project, with its focus on decentralised source separated and resource-oriented wastewater treatment, has successfully completed its first phase (2016-2020). Phase I resulted in a well-equipped research hub, a broad range of scientific insights and a network to build upon. Furthermore, a stakeholder workshop and advanced exchange with practitioners gave insights into challenges faced when implementing technologies in practice, such as increased costs, legislation or a lack of demonstration projects. By working more closely together with industry and practice, the Water Hub aims at developing technologies and tools to facilitate the implementation of such technologies and to act as a knowledge broker.
Starting Phase II (2021-2024)
The core goal remains to contribute to sustainable urban water management with a wide variety of technological solutions for decentralised treatment and resource recovery. The research groups on greywater, blackwater, and urine will further investigate and develop technologies to recover water, energy and nutrients. Technology is being developed to enable the application of the concept of circular economy on the building/district scale.
Stakeholders and Interdisciplinary Collaboration
Furthermore, the Water Hub aims at working more closely together with stakeholders from practice and industry. Therefore, the Water Hub will actively approach actors from industry and practice in order to advance exchange and to jointly develop new technologies to recover resources from wastewater. These technologies can then be tested within the Water Hub to accelerate market entry. Criteria for implementing these technologies in Switzerland will be further analysed and technology portfolios with knowledge on these innovative technologies will be compiled. Through interdisciplinary collaboration with researchers from different Eawag departments, decision support tools will be developed, implementation scenarios for greywater reuse are being discussed and drivers for ecological wastewater management systems are being investigated. All these different approaches should help to narrow the gap between research and practice and provide information for industry and practice.
Do You Want to Collaborate?
If this has sparked your interest and you want to test a technology under real conditions in the Water Hub, or collaborate on a project in bridging the gap between research and industry, do not hesitate to contact us. We are very much looking forward to exploring new ideas and possibilities.
Key insights
-) The Water Hub develops technologies on resource-oriented and source separated sanitation
-) Exchange between research and practice will be fostered and the link to industry will be strengthened
-) Through interdisciplinary collaboration, the research field can be enriched from different perspectives