Academic education
Interdisciplinary and practice-based teaching
Eawag supports university-level education through course instruction at the ETH Zurich, EPF Lausanne and national and international universities.
Undergraduate and doctoral students in the natural sciences, engineering and social sciences learn and research at Eawag in an interdisciplinary environment.
Eawag ist involved in the scientific and practice-oriented training of students and doctoral students at the ETH Zurich, the EPFL, universities, universities of applied sciences and federal institutes in Switzerland and abroad.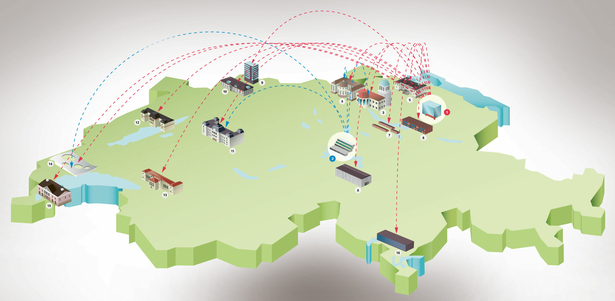 Eawag's teaching activities are based on the institute's own research, cover specialised fields, considering the effects of various types of water use on ecosystems. Currently, eawag provides joint professorships together with ETH Zurich and the EPFL, as well as with national and international universities.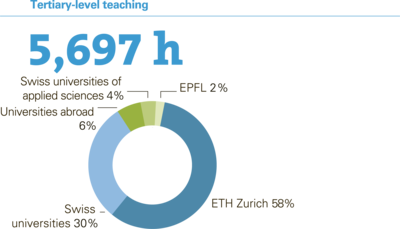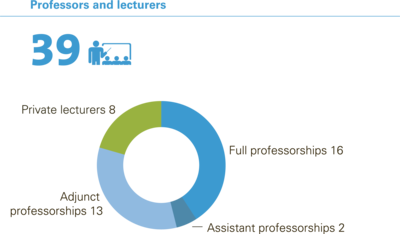 Bachelor and Master thesis
On request, students may have their Bachelor and Master thesis supervised at Eawag. Those interested can obtain further information from their place of study or by contacting the research departments directly.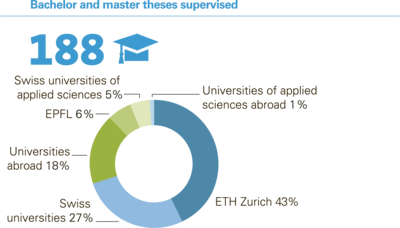 Doctorate
Eawag supports higher-education institutions in the education of doctoral students. Natural and social scientists and engineers have the opportunity to carry out research and prepare a thesis in an innovative environment. Eawag offers ideal conditions for PhD students: dedicated supervision, a modern infrastructure and an inspiring environment for aspiring scientists. Through close exchanges with other scientific disciplines, PhD students receive a comprehensive insight into aquatic research.
This programme involves close cooperation with the higher-education institutions where the PhD students are enrolled.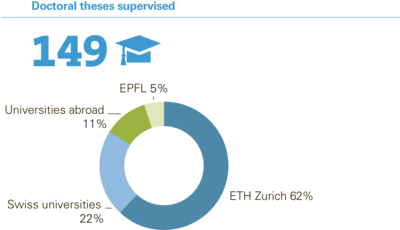 Cover picture: Eawag researchers Marco Baity Jesi and Sreenath Kythanahally are developing artificial intelligence methods for use in water research. (Photo: Esther Michel)