Department Sanitation, Water and Solid Waste for Development
SIBRE – Sustainability of Insect-Based Recycling Enterprises

A project generating knowledge and developing tools for small & medium enterprises and municipalities on the economic perspectives of using Black-Soldier Flies (BSF) for valorizing organic waste.
By studying the BSF waste treatment site in Sidoarjo (East-Java, Indonesia) formerly developed through the Eawag project FORWARD, the project SIBRE is developing a cost-revenue model that integrates the different value chain components of BSF waste treatment. This approach offers the possibilities of exploring various business models by confronting the market opportunities together with the financial outcomes.
The project has the objective of disseminating the tools developed for supporting municipalities and enterprises in identifying economic opportunities for organic waste management in different contexts of low- to middle-income countries.
SIBRE aims at delivering the following outcomes:
Cost-Revenue analysis of the BSF waste treatment site in Sidoarjo, Indonesia
Generic BSF Cost-Revenue tool with application to other real cases
Market assessment for BSF products in Surabaya region, Indonesia
In a collaboration with Pro-BSF Indonesia we are developing standard protocols for new products derived from BSF larvae and testing these in Surabaya area.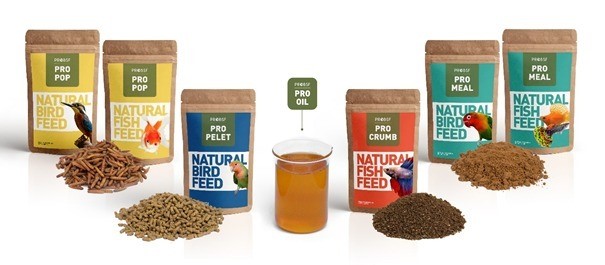 Project timeline: December 2017 – December 2020