Department Sanitation, Water and Solid Waste for Development
Production and Marketing Models for Ceramic Water Filters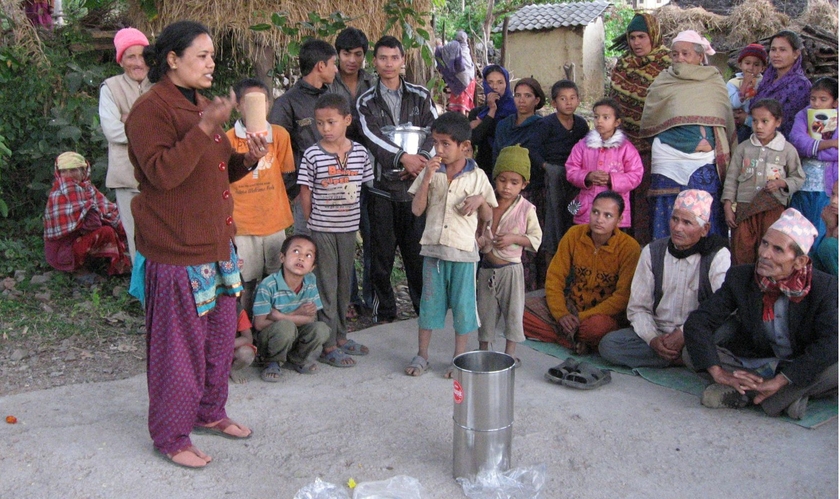 Global efforts to scale up the promotion of household water treatment as well as establishing sustainable water treatment practices have been difficult. This can be attributed to challenges particular to the market at the base of the pyramid such as lack of awareness on the importance of treating drinking water, lack of access to products, particularly in rural areas, lack of a broader choice of suitable products and difficulties to establish sustainable supply chains.
The marketing of ceramic filters has been challenging since the BOP markets are largely dominated by fast-moving consumer goods and previous marketing trials with filters revealed that successful marketing is among other factors linked with the provision of microcredits.
Between January 2012 and April 2013 marketing trials for ceramic water filters and other HWTS products were carried out in Kenya and Bolivia to assess the influence of the different stakeholders responsible for community education and operation of distribution and retail sales, as well as different payment in instalment options on product sale and willingness to pay for ceramic filters.
Between September 2014 and June 2015 we conducted an assessment to identify and analyse criteria for failure or success of locally established small enterprises for the production of ceramic water filters in Nepal.
Publications
Meierhofer, R.; Flückiger, A. C.; Gebauer, H. (2016)
Do sales models influence the purchase and use of ceramic filters in rural areas of Kenya and Bolivia?,
Journal of Water Supply: Research and Technology. Aqua
, 65(1),
87
-102
,
doi:

10.2166/aqua.2015.069
,
Institutional Repository
Project Documents and Reports