Department Urban Water Management
Connect-HDL: The Role of Urban Blue-Green Infrastructures for Biodiversity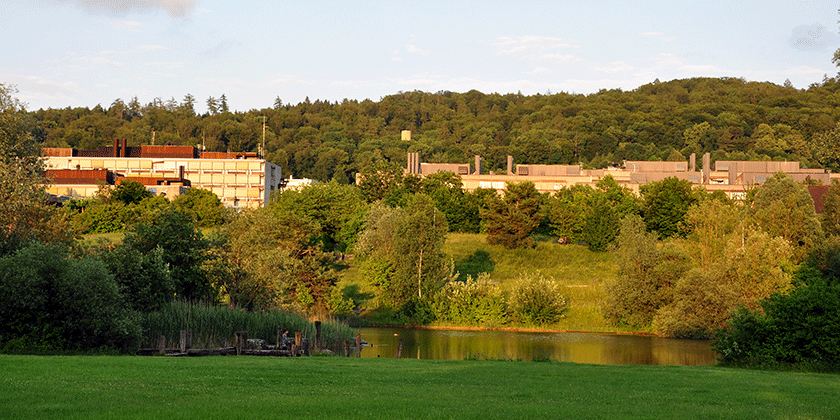 This project contributes to the Blue Green Biodiversity Research Initiative – an Eawag-WSL collaboration focusing on Biodiversity at the interface of aquatic and terrestrial ecosystems.
Humans have reshaped their environments at an unprecedented rate during the Anthropocene thereby decreasing biodiversity worldwide. Loss of habitat area, habitat quality and habitat fragmentation due to ever increasing urbanization and agricultural productivity has been linked to biodiversity loss. Measures such as Blue-Green Infrastructures (BGI) defined as instruments for green space provision, waterway protection and nature-inspired engineered infrastructures are emerging mitigation solutions. Quantitative tools are available for assessing biodiversity through functional connectivity and supporting the planning of BGIs in cities (UrbanBEATS). Yet, our understanding of how human settlement patterns affect functional connectivity in spatial landscape contexts remains limited.
Connect-HDL focuses on the role of urban landscape connectivity on amphibian biodiversity. The Cantons of Aargau and Zürich, characterized by distinct human settlements patterns, are taken as case studies. The project aims to investigate how in human-dominated landscapes (HDL) we can enrich biodiversity through three research questions:
What is the role of the urban form and blue-green infrastructures in facilitating functional connectivity across urban and agricultural landscapes?
Can we use available spatial and remote sensing data to identify functional connectivity hotspots/coldspots and opportunities for BGI measures?
Is it possible for strategically-planned urban environments to enrich wider landscape biodiversity?
Through the integration of the science of ecological assessment (WSL), urban BGI-planning (Eawag) and spatial modelling (Eawag & WSL) structural and functional connectivity are quantified across the study area.
In this period of strong environmental change and biodiversity crisis, it is priority to maintain well-connected metapopulations using well-designed networks of Blue-Green Systems across HDL considering the wide diversity in life history and ecological traits exhibited by Amphibians.
Project duration
September 2020 - August 2021