Department Environmental Microbiology
Impact of Water Chlorination on Fecal Carriage of Antimicrobial Resistant Bacteria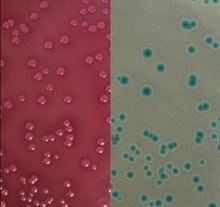 Infant and young child infections are increasingly caused by drug resistant bacteria, which increases risks of morbidity and mortality due to treatment failure. In Bangladesh, more than half of all community-acquired infant bacteria isolates are resistant to second and third generation cephalosporins.
The study funded by the Thrasher Research Foundation and a collaboration between Tufts University (USA), icddr,b (Bangladesh), Stanford University (USA), and Hospital Universitario Ramón y Cajal (Spain) will explore the following two hypotheses:
1) Children under five in urban Dhaka, Bangladesh with access to water disinfected by chlorination at the point-of-collection (treatment) relative to children without access (control) will have lower prevalence and diversity of extended spectrum beta-lactamase-producing Enterobactericeae, or ESBL-E, in fecal samples, and
2) chlorinated drinking water will significantly change the microbial diversity in child gut microbiota.
More information is available at: https://www.thrasherresearch.org/