Abteilung Umweltsozialwissenschaften
Policy Analysis and Environmental Governance (PEGO)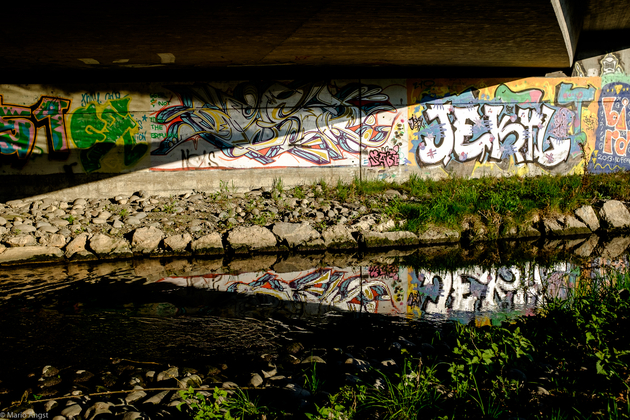 Die Forschung im Cluster Policy Analysis and Environmental Governance (PEGO) ist inspiriert durch aktuelle Umwelt- und Gesellschaftsprobleme und umfasst Themen wie die Integration von verschiedenen Aspekten von Wassermanagement; die Gründe und Auswirkungen des Klimawandels; sowie die Umsetzung der Energiewende.
Basierend auf Politik-Prozess Theorien, institutionellen Ansätzen und Multi-Level Governance Konzepten, fokussieren wir uns hauptsächlich auf das Design von innovativen und wirkungsvollen Politiken, die Wahl von Politikinstrumenten und –massnahmen, sowie die Integration von Akteuren aus verschiedenen Entscheidungsebenen, Politiksektoren, und geographischen Einheiten.
Unser methodischer Fokus liegt auf Ansätzen zur Analyse und Modellierung sozialer Netzwerke. Daneben verbinden wir diese Ansätze mit anderen qualitativen und quantitativen Methoden wie der Diskursanalyse, der Qualitativ-Komparativen Analyse (QCA), oder der Multikriterienanalyse.
PEGO ist institutionell an den Lehrstuhl für Policy Analyse mit Schwerpunkt Umwelt an der Universität Bern gebunden.
News
Karin Ingold und Manuel Fischer gewinnen prestigeträchtigen Preis
Karin Ingold, Manuel Fischer und Paul Cairney haben den "2018 Theodore J. Lowi Policy Studies Journal Best Article Award from the Public Policy Section of the American Political Science Association" für ihre Publikation "Drivers for Policy Agreement in Nascent Subsystems: An Application of the Advocacy Coalition Framework to Fracking Policy in Switzerland and the UK" gewonnen. Der Theodore J. Lowi Policy Studies Journal Best Article Award wird an herausragende Artikel, die im Policy Studies Journal veröffentlicht werden, vergeben.
Neue Publikation zu den Auswirkungen einer verheerenden Überschwemmung auf die Schweiz
Mehrere OCCR (Oeschger Center for Climate Research) Forschungsgruppen, unter anderem PEGO mit Karin Ingold, haben gemeinsam eine Publikation für die Bevölkerung über die Auswirkungen der Überschwemmungen von 1868 in der Schweiz veröffentlicht. Am 11. September 2018 wurde die Broschüre im Haus der Akademien eingeweiht. Link Broschüre: www.geography.unibe.ch/1868; Video: Youtube.
Erfolgreicher Abschluss des CrossWater Projekts zum grenzüberschreitenden Management von Mikroschadstoffen
Im April ging ein grosses interdisziplinäres Projekt zu Ende. Karin Ingold und Laura Herzog von PEGO analysierten zusammen mit Wissenschaftlern von verschiedenen anderen Disziplinen wie das Management von Microschadstoffen über Grenzen hinweg funktioniert. Eine Übersicht über die Resultate findet sich hier: https://www.eawag.ch/de/news-agenda/news-plattform/news/news/luecken-im-grenzueberschreitenden-gewaesserschutz-aufdecken.html
Forschung
Team
Masterarbeit (Themen)
PEGO sucht Studierende, die ihre Master- oder Bachelor-Arbeit in einem der folgenden Themenbereiche absolvieren möchten:
Governance von Auengebieten. Die Governance von Auengebieten ist eine komplexe Angelegenheit. Darin interagieren Organisationen aus Verwaltung, Zivilgesellschaft und Privatwirtschaft mit unterschiedlichen Verantwortlichkeiten und Präferenzen. Daneben existieren innerhalb der Auengebiets-Governance verschiedene Problemstellungen, welche miteinander abgestimmt werden müssen. Diese befinden sich of im Spannungsfeld zwischen Hochwasserschutz, Naturschutz und landwirtschaftlicher Produktion. Das von Manuel Fischer an der Eawag geleitete Wetlands-Projekt untersucht, wie sozial-ökologische Netzwerkmodelle verwendet werden können, um die Governance von Auengebieten zu verstehen und Bedingung für erfolgreiche Governance zu identifizieren. Dafür vergleicht das Gebiet 10-12 Auengebiete in der ganzen Schweiz. Die ausgeschriebene Masterarbeit beinhaltet die Mithilfe in diesem Projekt und die Hauptverantwortung für die Datenerhebung mittels Stakeholder-Interviews und tiefergehende Analyse in einem oder mehreren der Gebiete. Wir bieten Einbindung in ein tolles Projektteam, Arbeit in einem spannenden, neuen Forschungsfeld und enge Betreuung der Arbeit. Eine Anstellung als Hilfswissenschaftler an der Eawag in Dübendorf ist in diesem Zusammenhang möglich. Wir sind speziell auf der Suche nach französischsprachigen Personen mit einer hohen Affinität zu Umweltthemen. Dir sind Biber, Föderalismus, Schwall, Sunk und Policy keine Fremdwörter? Wir würden uns freuen, von dir zu hören.
Politikprozess ums CO2-Gesetz. Das CO2-Gesetz ist das Herzstück der schweizerischen Klimapolitik. Seine Entwicklung und sein Inhalt waren immer Gegenstand heftiger innenpolitischer Auseinandersetzungen zwischen gegensätzlichen Akteuren des politischen Spektrums. Insbesondere wird der Konflikt um die schweizerische Klimapolitik zwischen mächtigen Wirtschaftsverbänden, Verkehrsorganisationen, der Öl-Lobby und den bürgerlichen Parteien auf der einen Seite, und den Umweltorganisationen, NGOs und den linken Parteien auf der anderen Seite ausgetragen. Kern der Auseinandersetzung ist und war stets die Einführung einer CO2-Steuer auf Brenn- und Treibstoffe, wobei sich letztere bis dato nicht durchsetzen konnte. Der Politikformulierungsprozess der letzten zwei Jahrzehnte wurde von der schweizerischen Policy-Analyse Forschung engmaschig begleitet. Insbesondere wurden unter der Leitung von Karin Ingold in regelmässigen Abständen Umfragen mit der politischen Elite durchgeführt, mit dem Ziel, die politischen Überzeugungen («Policy beliefs» und «secondary aspects») sowie die politischen Interaktionen («Policy Network») der beteiligten Akteure zu erheben. Die ausgeschriebene Masterarbeit hat zum Ziel, begleitend zur aktuellen und dritten Revision des CO2-Gesetzes eine erneute Umfrage durchzuführen und die gewonnenen Daten systematisch mit Methoden der Sozialen Netzwerk Analyse auszuwerten.

Einfluss von lokalen Entscheidungsträgern auf Hochwasserschutz. Hochwasserereignisse der jüngsten Zeit in der Schweiz zeigen auf, dass weiterhin wirksame und langfristige Schutzmassnahmen notwendig sind, um Siedlungen und Landschaften vor Überschwemmungen zu schützen. Hochwasserschutz in der Schweiz ist eine geteilte Aufgabe zwischen Bund, Kantonen und Gemeinden. Letztere tragen die Hauptverantwortung bei der Erfüllung von Wasserbauaufgaben bzw. bei der Planung, Ausarbeitung und Umsetzung von Hochwasserschutzmassnahmen. Doch welche Rolle spielen die Präferenzen von einzelnen Entscheidungsträgern – wie beispielsweise einem Gemeindepräsidenten – bei der Auswahl von Schutzmassnahmen einer Gemeinde? Welche Auswirkung hat die politische Ausrichtung eines Gesamtgemeinderates auf den Stellenwert des Hochwasserschutzes in einer Gemeinde? Mit solchen und ähnlichen Fragen beschäftigt sich diese Masterarbeit. Das Ziel ist, anhand einer Fallstudie herauszufinden, welchen Einfluss Biografien auf lokale Entscheidungen im Wasserbau ausüben.

Europäisierung der Schweizer Wasserpolitik. Viele Politikbereiche in der Schweiz sind einer verstärken Internationalisierung oder Europäisierung ausgesetzt – einer Anpassung der Inhalte und Funktionslogiken von Politikprozesse an Inhalte und Prozesse auf internationaler Ebene. Diese hat unter anderem Auswirkungen auf die Einflussmöglichkeiten von schweizerischen politischen Akteuren. Die Masterarbeit untersucht entsprechende Mechanismen im Bereich der Wasserpolitik – einem Politikbereich welcher per Definition einen starken grenzübergreifenden Charakter hat. Unter anderem hat auch die wichtige Europäische Wasserrahmenrichtlinie Auswirkungen auf die Wasserpolitik in der Schweiz als Nicht EU Mitglied.

Biodiversität als komplexes Politikfeld. Die Masterarbeit setzt sich mit der komplexen Akteurskonstellation im Bereich der Biodiversität auseinander. Der Bereich betrifft viele verschiedene traditionelle Politikbereiche (Wasser, Wald, Energie, Raumentwicklung, Landwirtschaft) und ist durch Entscheidungsprozesse (Strategie Biodiversität, etc.) auf verschiedenen Ebenen (von Gemeinde bis zu internationalen Verträgen) beeinflusst. Theoretische Ansätze aus Politikprozesstheorien und Politiknetzwerkliteratur sollen die empirische Darstellung der Akteurskonstellation einbetten.

Kompetenzverlagerung an Gemeindeverbände. Gemeinden als unterste Ebene in politischen Mehrebenensystemen stehen im Schweizer föderalistischen Politiksystem mit zentripetalen Tendenzen unter Druck. Unter anderem stellen steigende technische Anforderungen beispielsweise im Infrastrukturbereich für Gemeinden immer grösser werdende Herausforderungen dar. Eine Lösungsmöglichkeit, welche von Gemeinden schon länger praktiziert wird, sind Gemeindeverbände, in welchen mehrere Gemeinden sich gemeinsam um ein Problem kümmern. Die Masterarbeit setzt sich mit der Frage auseinander, aus welchen Gründen eine solche Kompetenzverlagerung an Gemeindeverbände akzeptiert wird oder nicht, und unter welchen Umständen sie erfolgreich ist oder nicht. Inhaltlich geht es um den Abwasser- und Wasserversorgungsbereich.

Privatisierung von Trinkwasser. Über die Revision des kantonalen Zürcher Wassergesetzes wird die Bevölkerung des Kantons in Bälde abstimmen. Grund für das grosse öffentliche Interesse und die konfliktuellen Diskussionen um die Revision des Gesetzes ist eine Passage, welche explizit die Möglichkeit vorsieht, dass private Unternehmen einen Teil der Trinkwasserversorgung übernehmen. Die Diskussion im Kanton Zürich könnte auch zukünftige ähnliche Diskussionen in anderen Kantonen beeinflussen. Die Masterarbeit setzt sich mit dem Politikprozess und dem Netzwerk der involvierten Akteuren auseinander, versucht deren Präferenzen und Strategien zu durchleuchten, und somit die spezifischen Merkmale dieses Politikbereichs im Lichte von Politikprozess- und Politiknetzwerk-Theorien zu erklären.

Schutz des Tiefengrundwassers. Das Tiefengrundwasser wird zunehmend durch neue Nutzungen in Beschlag genommen und wird künftig noch wichtiger werden (Mineralwasser, Thermalwasser, Tiefengeothermie und bald vermehrt auch die landwirtschaftliche Bewässerung infolge des Klimawandels, Beeinträchtigung durch neue Untertagebauten und mittelfristig wohl auch durch die CO2-Einlagerung in Tiefengrundwässer). Der Schutz sowie die Nutzungskoordination dazu (z.B. durch planerische Festsetzungen oder durch eine regionale Priorisierung einzelner Nutzungen) müssen diesen neuen Nutzungsmöglichkeiten angepasst werden, um zu verhindern dass Nutzer und Fachbeauftragte als auch die Behörden früher oder später in Zugzwang versetzt werden oder rechtlichen Blockaden ausgesetzt sind. Die Masterarbeit erarbeitet die Grundlagen über dieses neue und wenig bearbeitete Thema aus Sicht der Politikanalyse, in dem sie relevante Akteure, Interessen, Konflikte, Koordinationsmöglichkeiten oder Politikinstrumente identifiziert und kritisch hinterfragt.

Vergleich kantonaler Revitalisierungsplanungen. In den nächsten Jahrzehnten werden in der Schweiz grosse Teile von verbauten Gewässern revitalisiert. Während Ziele, Beurteilungskriterien und Finanzierungsmechanismen auf nationaler Ebene geregelt sind, sind die Kantone hauptsächlich verantwortlich für die Identifikation der zu revitalisierenden Gewässerabschnitte. Die Kantone sehen sich dabei mit verschiedenen politischen und geografischen Herausforderungen konfrontiert und organisieren aus diesem Grund ihre strategischen Revitalisierungsplanungen in verschiedener Weise. Aufgrund der langfristigen Aufgabe der Revitalisierungen in der Schweiz ist es wichtig zu verstehen, wie Kantone ihre Massnahmen planen, und so gegenseitiges Lernen zu ermöglichen. Das Ziel der Masterarbeit ist der Vergleich der kantonalen Planungsprozesse, der aufgewendeten Ressourcen und der Akteurskonstellationen im Zusammenhang mit der Revitalisierungsplanung. Eine Qualitativ Komparative Analyse (QCA) könnte eine geeignete methodische Herangehensweise darstellen.

Politische Entscheidungsprozesse im Hochwasserschutz. Prognosen deuten an, dass Starkregenereignisse als Folge des Klimawandels zukünftig häufiger auftreten werden und damit das Hochwasserrisiko in der Schweiz steigt. Diese Veränderungen stellen die Politik vor die Herausforderung, neue Anpassungsmassnahmen im Bereich Hochwasserschutz zu formulieren und vor Ort umzusetzen. Ob geeignete Massnahmen formuliert werden können, hängt entscheidend davon ab, welche Akteure an der Entscheidung beteiligt sind und wie Interaktionen zwischen den Akteuren strukturiert sind. Der Bundesrat hat seine Strategie zur Anpassung an den Klimawandel in den Jahren 2012 und 2014 veröffentlicht und damit auch seine strategische Ausrichtung in Sachen Hochwasserschutz formuliert. In der Masterarbeit wird es darum gehen, herauszufinden, welche Akteure an der Ausgestaltung der Strategie im Bereich Hochwasserschutz beteiligt waren und wie deren Interaktionen strukturiert waren.

Internationale Wasser Governance im "Internationalen Genf". Diese Masterarbeit soll die Menge der internationalen Organisationen, welche in und rund um Genf ihren Sitz haben, und sich mit Wasserthemen auseinandersetzen, beschreiben und analysieren. Wie hängen in diesem komplexen Governance System Charakteristika von Organisationen mit deren Themenportfolio oder Netzwerkposition zusammen? Die empirische Arbeit basiert auf einer existierenden Datenbank (welche bei Bedarf erweitert oder komplementiert werden kann). Die Arbeit wird in Zusammenarbeit mit dem Geneva Water Hub (www.genevawaterhub.org) geschrieben.

Konflikte rund um die Renaturierung. Landwirtschaft, Bahnverkehrslinien, Autobahnen, Trinkwasser und andere Landnutzungsformen stehen oft in direktem Konflikt mit ökologischen Massnahmen im Raum. Die Renaturierung, meist an Flüssen, ist eine typische ökologische Massnahme, die auch gesetzlich geplant ist. Diese Masterarbeit soll Konflikte systematisch erarbeiten und anhand von Fallstudien empirisch angehen.