Department Environmental Social Sciences
Policy Analysis and Environmental Governance (PEGO)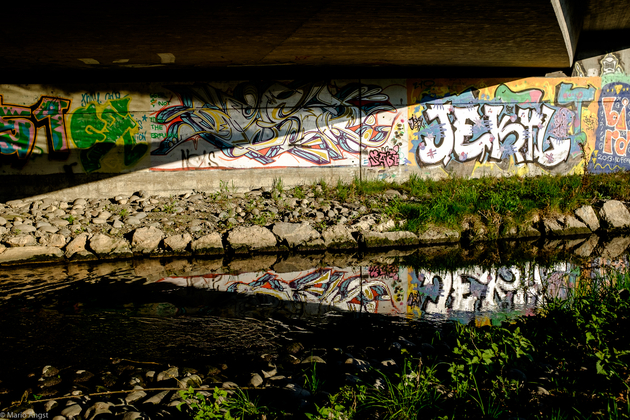 Research in the cluster Policy Analysis and Environmental Governance (PEGO) is driven by current complex environmental and societal challenges. These include the integration of different aspects of water resource management; the drivers and impacts of climate change; and the transition toward a clean energy system.
We utilize policy process theories, institutional analysis and multi-level governance frameworks to study a wide variety of substantial issues. Typical examples are
innovative and effective policy design,
instrument choice under uncertainty,
the integration of actors from different spatial scales or levels and stages of the policy process.
We adopt a strong methodological focus on approaches that analyze and model social networks. We combine these approaches with other quantitative and qualitative methods such as discourse analysis, qualitative comparative analysis and multicriteria decision analysis.
PEGO holds an affiliation to the Chair of Environmental Policy Analysis at the University of Bern.
Research
Team
University of Bern
Former Team Members
Master thesis (topics)
PEGO is looking for students doing their MA or BA thesis on one of the following issues:
Governance of alluvial plains: The governance of alluvial plains is complex. Different organizations from the public sector, civil society and private firms with different responsibilites and preferences interact in and around alluvial plains. Further, the governance of alluvial plains involves a host of interdependent issues, which have to be balanced. Mostly, these issues revolves around questions of flood management, nature protection and agricultural production. In a project led by Manuel Fischer at Eawag we utilize social-ecological network models to understand the governance of alluvial plains and identify crucial factors for successful governance. To do so, we compare 10-12 alluvial plains throughout Switzerland. The master thesis will include working with us within the project and the responsibility for gathering data (mostly through stakeholder interviews) and a thorough analysis of one or more cases. We offen a nice and active working environment within our project team, the possibility to work in an exciting new research field, and close supervision of the thesis work. Depending on the interest of the master student, employment as a scientific assistant at Eawag in Dübendorf is possible. We specifically look for a French-speaking person who is interested in environmental topics. If beavers, federalism, residual flows, and policy do not sound completely foreign to you, we would be excited to hear from you.
Implementation of Sustainable Development Goal 6 (Water) in Switzerland: The Sustainable Development Goals (SDG) were adopted by the United Nations in 2015. Eleven of the 17 goals concern the environment. Among those eleven, SDG 6 is specific to the resource water and aims at "ensuring availability and sustainable management of water and sanitation for all". Responsibilities in Switzerland for implementing and reporting on this multi-facetted and broad issue are distributed among different state agencies (agency for development, agency for the environment ). Furthermore, the process involves a variety of non-governmental actors, scientific institutions, and NGOs. This Master thesis should assess a. the broad landscape of public and private actors, their concrete responsibilities and competences in implementing SDG 6 in Switzerland; and b. evaluate the potential mechanisms of evidence-based policy-making and science-policy transfer, that is, evaluate where and how politics pull for evidence, and where science and practice push for bringing evidence into politics.
Policy processes on renewable energy policies in Denmark and Germany: The MA thesis is expected to analyze the development of renewable energy policies in Denmark (wind) and/or Germany (photovoltaic) and the related policy processes. The study should take on a long-term perspective, and will thus cover at least two decades, and several, subsequent policy processes and will be based on existing literature and the analysis of policy document (as well as potential expert interviews).
Formal and informal networks in sanitation regulation in India: The task of the MA student will be to conduct a stakeholder and network analysis of the regulation of specific sanitation sites in two Indian states, as a part of a bigger Eawag project. The task includes the identification of the actors involved in the regulation of small-scale sanitation systems, the visualization and analysis of their networks, and the comparison of formal and informal structures of responsibilities. The prospective student will spend around two months in the field and is expected to deliver a report to the Eawag project.
Environmental Protection on municipality level: Together with the organization PUSCH, the chair of PEGO at the University of Bern organizes an MA thesis about the issue of actors' network related to environmental protection on the local level. At the municipality level, there exists a wide array of projects dealing with issues such as biodiversity or energy consumption. Questions arise asking about whom is well integrated in such local networks, whom is participating in them and whose is rather located at their periphery.