Department Environmental Microbiology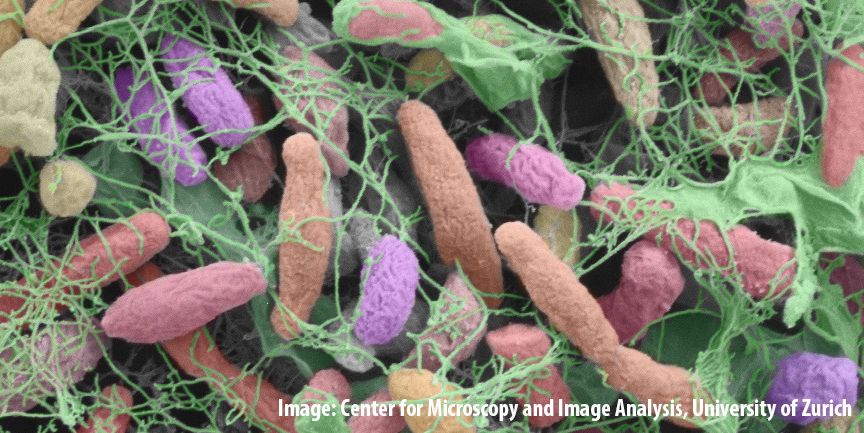 Environmental Microbiology
Our research focuses on microbial life and activities in the environment. We strive to understand the basic rules and principles that govern the functioning of microbes and microbial communities, and then apply those principles to solve pressing applied problems.
Publications
Pathogens and Human Health: Article about the risk factors for contamination of E. coli in soil, drinking water and handwashing water and on the hands of the residents in urban Harare, Simbabwe. Article
Microbial Systems Ecology: Article about "bacterial memory" - the question whether individual bacterial cells can store information about the conditions that they encountered in the recent past, and use this information to better cope with environmental fluctuations. Article
Microbial Systems Ecology: Article about the importance of bacterial individuality: limitations in the external supply of nutrients leads to metabolic differences between individual cells, and this allows populations of bacteria to cope with environmental fluctuations. Article
Drinking Water Microbiology: A paper showing the influence of pipe material composition with respect to biofilm quantity and composition, with specific focus on flexible shower hoses.
Article
Microbial community assembly: Article about the "division of metabolic labor". Addresses the question of why different steps of metabolic pathways are sometimes distributed among different microbial genotypes. Article
The Microbial Systems Ecology group is involved in a new collaborative reserach project to investigate aquatic microbial ecosystems.