Department Environmental Toxicology
How do aquatic organisms respond to stress?
We investigate how freshwater organisms respond to chemical exposure and other stressors in their environment. In particular, we explore adaptive and toxicological response pathways and develop conceptual and computational models to support knowledge-based risk assessment.
** N E W S **
CHanalysis 2019 in Beatenberg
The 5th CHanalysis, with Marc Suter being the lead organizer, was a great success. Highlights were presentations on protein functionality and single cell transcriptomics.
Thanks Marc for your effort!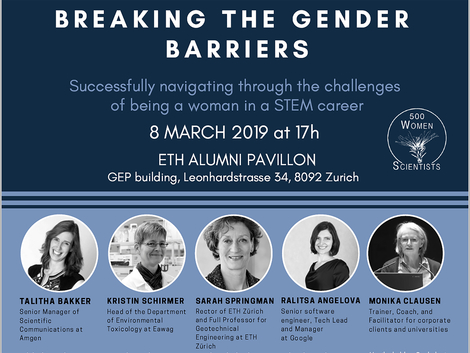 Kristin talking at the "Breaking the Gender Barrier" at ETHZ
As part of the Zurich chapter of the 500 Women Scientists initiative, female PhDs and postdocs were invited on March 8th to attend the event "Breaking the gender barriers - Successfully navigating through the challenges
of being a woman in a STEM career". As one of the five speakers invited, Kristin revealed what she learned from "her" tree.
Watch her talk HERE
Open positions