Abteilung Umwelttoxikologie
Wie reagieren aquatische Organismen auf Stress?
Unser Ziel ist es, die Effekte von Chemikalien auf die aquatische Umwelt zu erkennen und zu verstehen. Im Vordergrund stehen die mechanistischen Zusammenhänge von Chemikalienwirkungen allein, aber auch in Mischung mit anderen Chemikalien oder Stressoren, wie zum Beispiel UV Strahlung.
** N E W S **
CHanalysis 2019 in Beatenberg
Die fünfte CHanalysis, mit Marc Suter als Hauptorganisator, war ein grosser Erfolg. Höhepunkte waren Präsentationen zu Proteinfunktionen und Single Cell Transkriptomics.
Danke Marc für Deinen grossen Einsatz!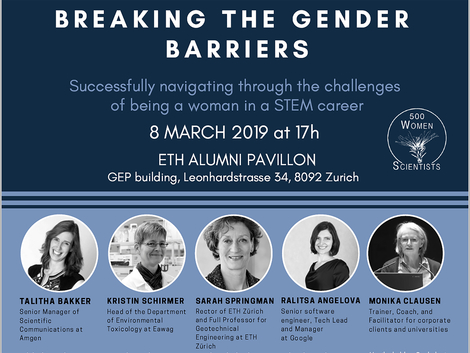 Kristin spricht an der Veranstaltung "Breaking the Gender Barrier" an der ETHZ
Die Organisation 500 Women Scientists lud am 8. März Doktorandinnen und Postdoktorandinnen ein zur Veranstaltung Breaking the gender barriers - Successfully navigating through the challenges of being a woman in a STEM career.
Als eine der fünf eingeladenen Referentinnen verriet Kristin, was sie von "ihrem" Baum gelernt hat.
Kristin's Vortrag kann HIER angeschaut werden.
Stellenangebote