Greywater reuse at Eawag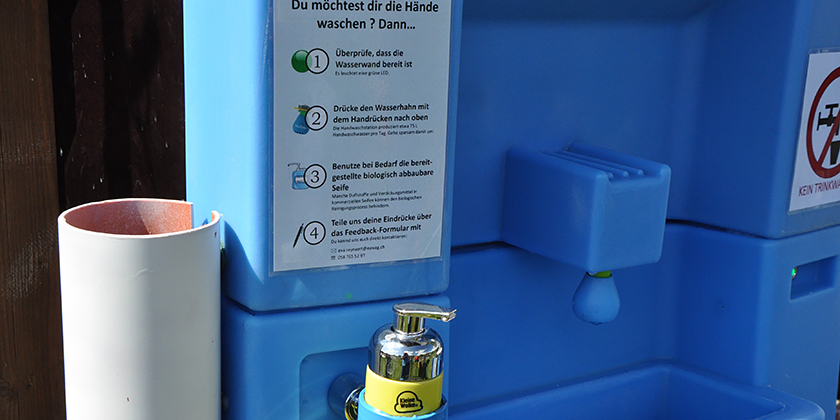 Communities across the world face water supply challenges due to increasing demand, drought, groundwater depletion and contamination, dependence on single sources of supply, and ageing infrastructure. In many regions, reclaimed water could be used as an alternative water source, as it provides reliable quantities of water, all while relieving the stress on freshwater resources.
Greywater – water providing from showers, baths, bathroom and kitchen sinks, washing machines or dishwashers – is the wastewater stream with the highest water volume and the lowest pollutant concentrations. This makes greywater a particularly interesting source of reclaimed water for various reuse applications. Treated greywater can for instance be reused for irrigation or toilet flushing. Advanced treatment processes also allows reusing greywater for higher-quality applications such as showering or handwashing and even potable reuse.
Research on greywater reuse is being conducted at Eawag in several projects. Research foci are for instance on the development of greywater treatment technologies for high-quality applications such as showering, or on the online monitoring of the chemical and microbial quality of treated greywater.