Department Environmental Social Sciences
MOVE-NBS: Evaluation of tools for strategic planning of Blue-Green infrastructure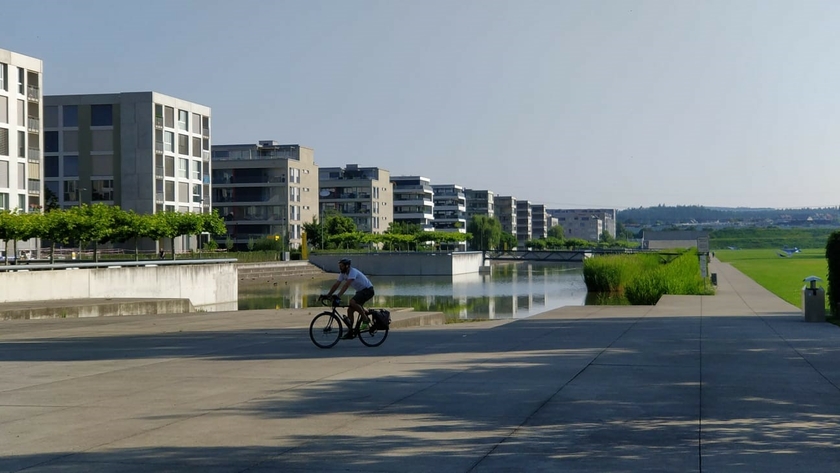 Nature-Based Solutions (NBS) are increasingly embraced as an effective urban stormwater management approach for climate adaptation. By building Blue-Green infrastructure (BGI) such as urban wetlands and raingardens, cities are able to reduce flooding and pollution of our surface water. Moreover, numerous co-benefits are associated with NBS, such as heat mitigation, urban greening and increased biodiversity. BGI, being multi-faceted and integrated in the urban landscape, require strategic planning to capitalise on their full potential. To this end, numerous planning support systems (PSS) have been developed. However, the uptake of PSS in planning practice has remained surprisingly limited. One barrier to wider acceptance and application of PSS in NBS planning is the lack of standardised and accepted validation or evaluation procedures to assess their performance.
In this project, we will make an inventory of current PSS evaluation criteria and validation approaches used in practice. We will explore preferences of PSS users and developers regarding performance evaluation, and establish a list of promising evaluation approaches that best match stakeholder preferences. We will then investigate the practical use and efficacy of these approaches in real-world planning contexts in North America, Europe and Australia. Ultimately, we aim to develop an academically sound and practically applicable framework for the validation or evaluation of PSS for NBS planning. This framework should contribute to the standardisation of PSS evaluation, and thus increase trust and adoption of tools to support strategic planning of NBS.
The project combines a theoretical basis in decision and planning support with an application in climate adaptation through urban planning with nature-based solutions. We adopt quantitative and qualitative research methods, following a Multi-Criteria Decision Analysis (MCDA) procedure to systematically elicit stakeholder preferences and arrive at the best PSS evaluation approaches. We gather data through (online) surveys, interviews and workshops in several countries with experts and stakeholders. Our research is intended to further strategic implementation of NBS, thus helping to create greener and more sustainable cities that adapt to urban growth and climate change while reducing their impact on the environment.
This project, named MOVE-NBS, has received funding from the European Union's Horizon 2020 research and innovation programme under the Marie Sklodowska-Curie grant agreement No 101027076. MOVE-NBS. It is a collaboration between Eawag and ModelEAU at Université Laval. External project partners include Prof. Peter Vanrolleghem (Université Laval), Ass. Prof. Françoise Bichai (Politechnique Montréal), Prof. Danielle Dagenais (Université de Montréal) and Ass. Prof. Megan Farrelly (Monash University).
Information
Project start: Oct. 2021
Project duration: 3 years
Project type: Marie Sklodowska-Curie grant