Department Sanitation, Water and Solid Waste for Development
SEEK - Sludge to Energy Enterprises in Kampala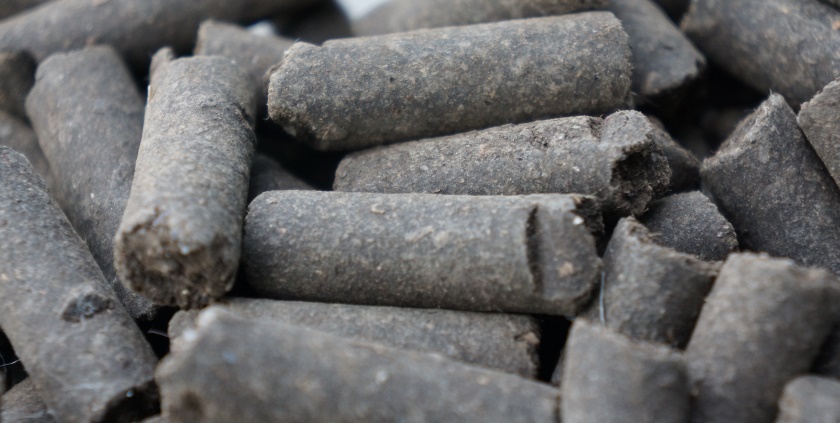 In Kampala, Sandec and its research partners research the viability of co‑processing of faecal sludge and other urban waste streams to produce fuel pellets and with these electricity through gasification. The SEEK project will establish a pilot-scale research facility and conduct market research to provide reliable data, working towards market implementation of technologies and endproducts.
Context:
In urban Sub-Saharan Africa, the sanitation needs of the majority of the population are met by onsite sanitation technologies. In Kampala, Uganda, these technologies provide for the sanitation needs of 95% of the population, approximately 1.8 million people. However, only around 50% of the excreta produced in the city is safely managed, and inadequate or unaffordable faecal sludge collection, transport and treatment are the reality for a large fraction of the population, jeopardizing environmental and public health.
Goal:
The goal of the SEEK project was to work towards making resource-recovery based solutions to waste management a reality, thereby providing new business opportunities, and increasing access to renewable energy while improving public and environmental health in urban areas through the provision of sustainable sanitation service chains.
Results and Publications:
Waste Assessment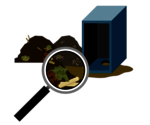 In Kampala, Sawdust, coffee husks, spent grain and market waste were the most suitable biowastes for co-processing with faecal sludge. Except for market waste, all of these waste have a already a market value.
Waste Treatment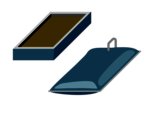 Dewatered faecal sludge can be co-processed with the Bioburn pelletizer into a pellet form at a moisture content ranging from 40 to 60%. In a pellet form, sludge dries faster than sludge on drying beds.
Waste Processing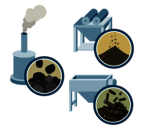 Gasification of fuel pellets was not viable with the small‑scale gasifier available to the project because of the high ash content and low calorific value. Optimal operating conditions for char production through slow-pyrolysis were identified as a higher heating temperature of 350°C and a hold time of ten minutes.
Understanding biochars from faecal sludge and their potential applications.
Bleuler, M. Master thesis Zurich University of Applied Sciences (2016) (on request).
Resource Recovery and Market Development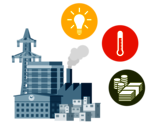 Potential users of fuel pellets recognized their benefits such as easy storage and transport, and a high energy density, but do currently not have technology that are compatible for combustion. Crushed fuel could have an immediate implementation with clay and cement companies.
Financial Analysis of Faecal Sludge Energy Recovery Scenarios in Kampala, Uganda.
Wolf, M.. Master thesis Aalborg University (2015) (on request).