Department Process Engineering
Water Hub within NEST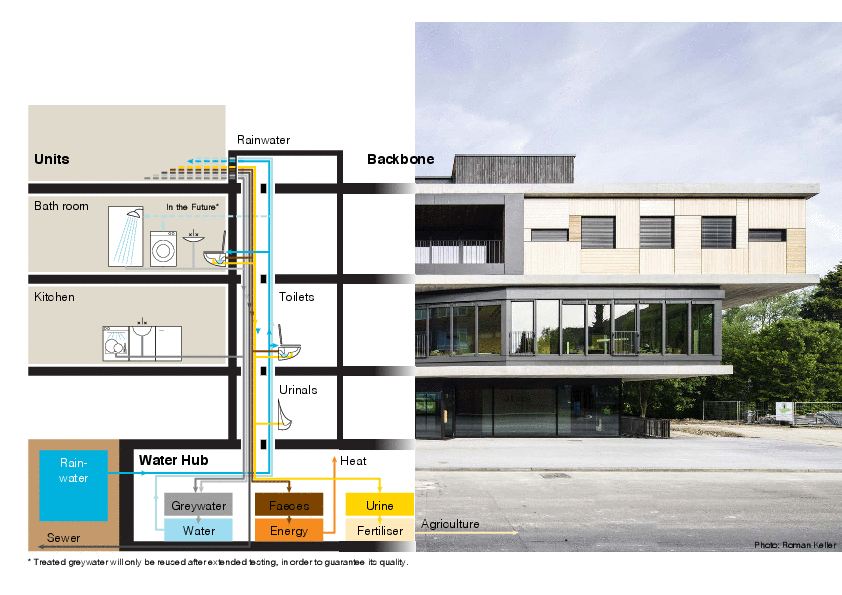 Water Hub @ NEST – decentralised and resource oriented wastewater treatment
Water Hub is part of the modular and innovative research building NEST (Next Evolution in Sustainable Building Technology) of Empa and Eawag. The building consists of apartments, offices, meeting rooms and a fitness and wellness unit. This realistic construction allows for the testing of innovative and sustainable technologies under real-life conditions. NEST is constantly changing, as new units are regularly implemented. Testing in this way allows new technologies to enter the market much faster.
Researchers from Eawag are investigating sustainable and decentralised wastewater treatment in the Water Hub. Here, wastewater is treated as a resource, and fertiliser, clean water and energy can be recovered from wastewater. This is possible due to source separation of the different wastewater streams throughout the entire building. Special toilets separate urine from blackwater (flush water with faeces, can contain traces of urine) and parallel pipes transport the separate wastewater streams to the Water Hub. Greywater from the bathroom and kitchen are also separately transported to the Water Hub.
The nutrients present in urine are not diluted with flush water; therefore the nutrients can easily be recovered and processed to fertiliser. Greywater is not contaminated by faeces, which facilitates its reuse. Faeces can be processed into pellets that can be used to produce energy.
In NEST there are not only NoMix toilets installed, but also waterless urinals and recycling showers. This allows Eawag researchers to develop and demonstrate innovative technologies to collect and treat the different wastewater stream together with research partners.
The Water Hub, as well as the whole NEST building can be visited in public guided tours.
The Water Hub team focuses on four key projects:
Urine: Recycle nutrients and produce «Aurin» fertilizer.
Greywater: Treat and reuse the wastewater from kitchens and showers.
Faeces: Dry faecal sludge, press it and extract energy.
System Integration: Model and evaluate the energy and heat recovery potential from greywater.
NoMix Toilet
NoMix toilets, also called urine-diversion toilets, separate urine and faeces directly in the toilet bowl. Eawag researchers have been active in the field of source separation for the last 20 years (e.g Novaquatis). Eawag has tested different prototypes in real-life conditions ranging from mechanical to sensor-based separation mechanisms, and concluded that the separation in NoMix toilets has to be optimised.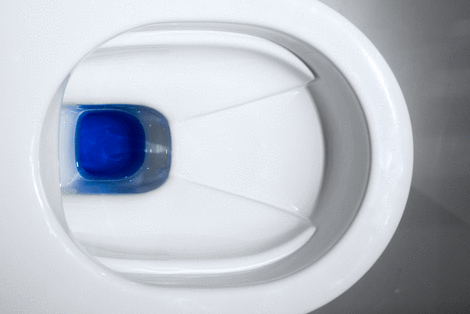 To address this need, Austrian designers from EOOS have developed a novel NoMix toilet with an innovative separation mechanism. The separation mechanism cannot be seen when looking into the toilet. It functions completely without any mechanics or sensors.
EOOS designers optimised the geometry of the toilet in collaboration with Laufen and ETH Zurich. The separation is based on the so called "teapot effect". The developers made use of surface tension to separate urine and flush water efficiently. The resulting "save" toilet separates urine without a valve, thereby offering improved robustness and the potential to revolutionise urine-diversion.
This prototype will be installed in NEST for the first time in 2020. You can test the "save" toilet onsite in NEST and contribute to closing the nutrient cycle.
Nutrient Recovery from Urine
We humans excrete the largest proportion of nutrients in our urine. It contains important nutrients for plants. Therefore, researchers in the Water Hub recycle urine and produce "Aurin" fertilizer. In order to be able to recycle nutrients, researchers first stabilise urine by nitrification. Next, pharmaceutical residues and hormones are removed by an activated carbon filter. Finally, the treated urine is concentrated to reduce the volume.
The technology is based on the existing VUNA-pilot plant "Nutrient recovery from urine" in Forum Chriesbach in Dübendorf. Researchers are currently developing additional modules, for example to degrade organic compounds separately. Additionally, a computer model is used to analyse the urine treatment process, and data from the pilot plant are used to optimise energy use, costs, maintenance and increase process reliability.
Eawag Spin-off Vuna distributes "Aurin" fertiliser, which is officially licensed for all plants.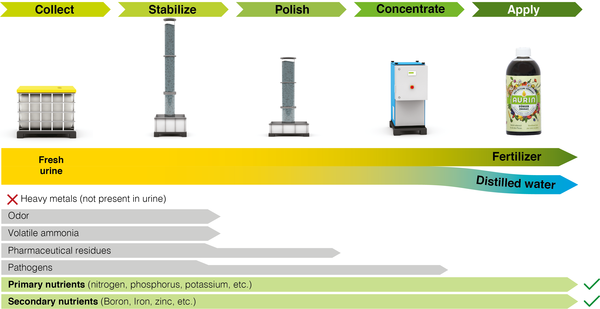 Treatment and Reuse of Greywater
Greywater Treatment
Greywater is domestic wastewater without faeces and urine, for example water from sinks and showers. Normally, greywater is discharged into the sewer with the rest of the household wastewater. However, there are also opportunities to treat greywater and reuse it within the household. The better the quality of the treated greywater, the more ways the water can be reused within the building (e.g., for showers instead of toilet flushing) and the bigger the water saving potential.
In NEST, researchers treat the greywater in two steps:
In a membrane bioreactor (MBR) greywater is biologically treated. Organic carbon is degraded and ammonium is nitrified to nitrate. The ultrafiltration membrane safely retains particles and bacteria.
As a second treatment step, a biological activated carbon filter removes residual organic compounds with the goal of producing biologically stable water.
The water quality over the different treatment steps is monitored to assess the long-term performance of the system. The greywater treatment system in NEST is currently still in development and the treated greywater is not yet reused, at the moment it is discharged into the sewer.
Eawag researchers are currently focusing on the biological activated carbon filter. Treatment efficiency depends on the interactions between adsorption to granular activated carbon, biological degradation, and biological regeneration of sorption capacity. Both greywater quality and the amount of greywater are highly variable. The influence of this variability on the treatment performance is being studied in-depth.
Microbial Greywater Quality during Distribution and Storage
Building-scale reuse of greywater will require treatment, storage, and distribution of water contaminated during prior use (i.e., washing, bathing, cleaning). Following treatment, the water must be safe for re-use from the perspectives of both human health and system performance. Within the Water Hub at NEST, Eawag researchers are monitoring and evaluating the impact of greywater treatment on microbial and chemical quality during subsequent storage and distribution.
Goals of the project are to:
monitor physicochemical characteristics of treated water during storage and treatment,
monitor microbiological growth and/or stability,
identify methods for monitoring, predicting, and preventing microbial water degradation.
Through these goals, our research focus is the evaluation of conditions under which building-scale greywater systems can achieve and maintain water that is safe for reuse.
Resource Recovery from Faecal Sludge
In order to safely recover energy or nutrients from blackwater (toilet flush water + faeces, urine, and toilet paper), solids must first be separated from liquids. Dewatering has been identified as a critical process to be optimised for treatment and resource recovery. Although dewatering of sludge from municipal wastewater treatment has been extensively researched, it has been difficult to directly transfer technologies to work at the decentralized scale, due to high variability in influent characteristics.
At Water Hub in NEST, blackwater is used both for fundamental research and for practical technology development. The focus of current research is on gaining mechanistic understandings of dewatering behaviour to develop better monitoring and control during treatment. Simultaneously, blackwater is used to test various dewatering technologies in order to optimise them to work with decentralized systems. An end result in Water Hub could be the production of fuel pellets from solids recovered from blackwater.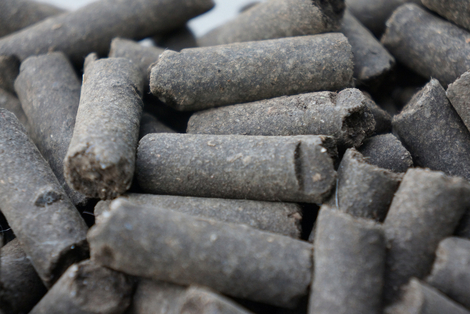 Results of this project will provide a better understanding of suitable dewatering technologies for decentralized waste streams, which will assist the optimisation of suitable technologies for treatment and resource recovery in NEST and at a global scale.
Linking Energy and Water
Systems providing hot water for domestic use consume large amounts of energy. Upcoming technologies show significant potential to optimize energy consumption. Several of these technologies are being tested in NEST. In the DFAB House unit, showers which recycle heat contained in greywater streams have been installed. An innovative water distribution system reduces energy and water losses by emptying the drinking water pipes when no water is needed.
While these technologies are promising, their integration into complex domestic hot water systems must be investigated carefully, as interactions with other parts of the system may limit their energetic and economic potential.
Water Hub researchers are developing a holistic model to analyze the intricate relationships between energy and water consumption, the so-called water-energy nexus, in households. The aim is to optimize and facilitate the integration of innovative technologies or energy-saving measures and thus reduce the energy consumption of domestic hot water systems.
Documentation
Further information on the Water Hub can be found in the following articles and publications.
Publications
Larsen, T. A.; Hoffmann, S.; Lüthi, C.; Truffer, B.; Maurer, M. (2016)
Emerging solutions to the water challenges of an urbanizing world,
Science
, 352(6288),
928
-933
,
doi:

10.1126/science.aad8641
,
Institutional Repository
Team
Project team
The Water Hub @ NEST team in summer 2018.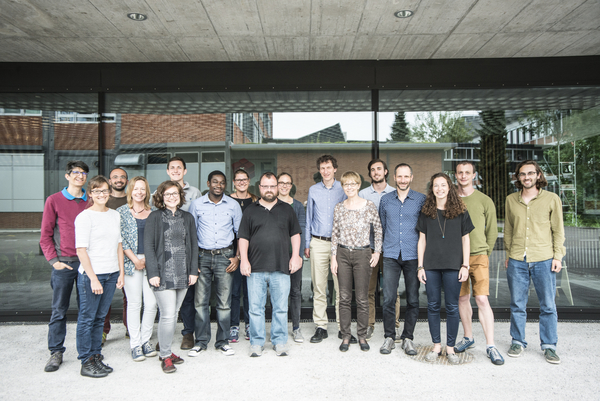 Partner Projects