Department Sanitation, Water and Solid Waste for Development
Small-Scale Sanitation Scaling-Up (4S) in South Asia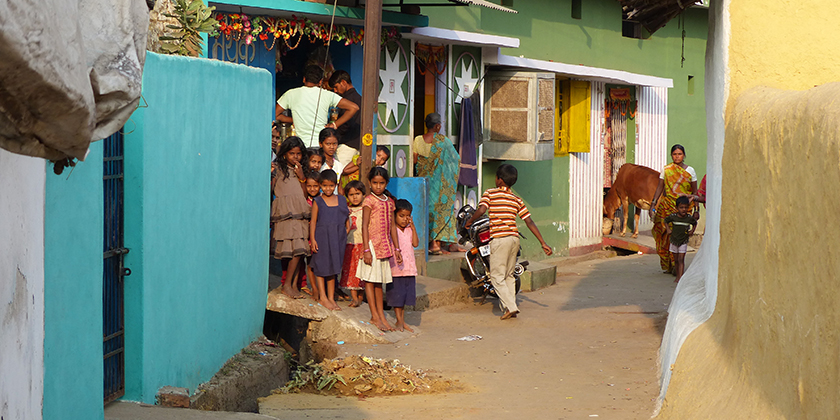 Developing evidence-based policy recommendations based on the assessment of more than 300 sanitation units
Eawag/Sandec is partnering with the Indian Institute of Technology (IIT) Madras and BORDA, Germany to carry out the 4S project (Small-Scale Sanitation Scaling-Up), the first systematic assessment of small-scale sanitation systems in South Asia. 4S is funded by the Bill & Melinda Gates Foundation and its main goal is to develop evidence-based policy recommendations for improved design, implementation, and operation and maintenance (O&M) of small systems. This will allow decision-makers to make informed strategic decisions about sanitation and water management and to accelerate the provision of collection and treatment services for used water in South Asia. The 2.5 year research project will have three key outcomes:
A landscape study and institutional analysis of small-scale sanitation in South Asia
A detailed socio-economic and technical evaluation of more than 300 units in India, Nepal, and Pakistan, including in-depth performance monitoring of selected systems through sampling campaigns
Policy recommendations for the improvement of the regulatory framework, sanitation system design, implementation and O&M guidelines based on the evaluation findings
The project seeks to provide sound empirical evidence for future small-scale sanitation sector investments in South Asia.
Project timeline: January 2016 – August 2018
Workshop on a Roadmap for Small-Scale Sanitation Systems in India
(New Delhi, 5 April 2018)
A Roadmap for Small-Scale STPs in India: Fulfilling their Potential for Healthy and Water-Secure Cities
Workshop on a Roadmap for Small-Scale Sanitation Systems in Nepal (Kathmandu, 9 April 2018)
A Roadmap for Decentralised Wastewater Treatment in Nepal: Learning from the South Asian Experience
Publications
All final project reports will be available soon – please check back later.